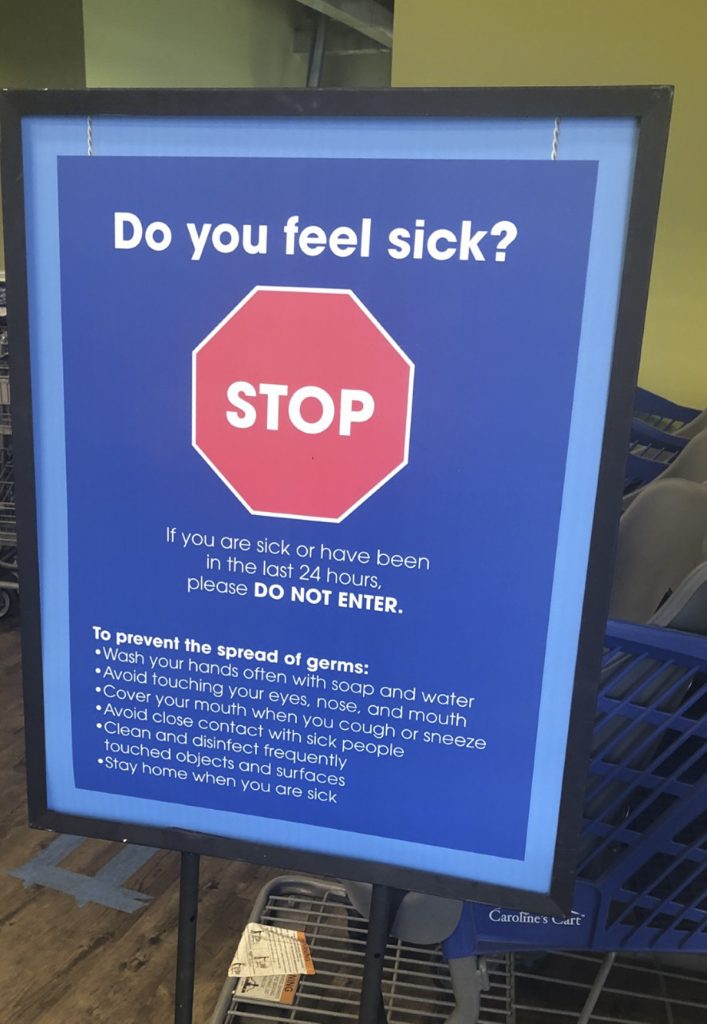 In-house lawyers are naturally risk-averse, but the coronavirus pandemic was one risk even the most careful lawyer couldn't plan for.
As companies have scrambled to stay solvent, their legal counsel have been working around the clock to keep up with the ever-changing pandemic response and guidance. What was relevant one day becomes irrelevant the next, leaving corporate lawyers with an information deluge to sift through.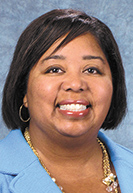 Initially, the response was reactive: COVID-19 hit, and businesses were left to determine how to survive. But as the national quarantine enters its third month, companies across Indiana are beginning to look for ways to reopen.
That's placed corporate counsel in a proactive position, working with executives, human resources departments and outside counsel to develop plans that will safely reopen the economy. These plans are particularly pressing in Indiana, where stay-at-home orders are being lifted in favor of phased-in reopening steps.
But what's the safest way to get back to work? With their unique corporate positions, in-house lawyers are now tasked with answering that question and protecting their clients from a permanent shutdown.
"There are very few aspects of a business or operation that general counsel are not able to weigh in on," said Veta T. Richardson, a former in-house lawyer who is now CEO of the Association of Corporate Counsel.
Information overload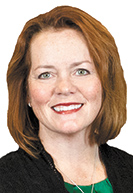 Prior to the pandemic, corporate lawyers already had wide-ranging duties within their companies, Richardson said. Issues such as compliance, risk assessment, contracts, and labor and employment questions fell within their purview, requiring general counsel to live up to their name by having general knowledge of the law, rather than a specialized field.
Indeed, in her role as senior vice president, compliance and general counsel for benefits consulting firm First Person, Katy Stowers' in-house work includes contract review, compliance management and general legal triage. She also works as a client benefits consultant.
But since the pandemic hit, Stowers' regular job duties fell to the side in favor of a near-complete focus on COVID-19. Her clients have needed her assistance managing the world of furloughs and new benefits eligibility, while First Person has needed her assistance in transitioning to a remote work operation and determining the best ways to care for its employees.
Providing this assistance largely comes down to one word, Stowers said: information.
"There has been a huge rush to get information out to people," she said. "It's been hard for people to determine what is of value and what isn't of value. One of our primary roles has been helping people navigate this and not get overwhelmed with information."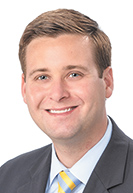 In-house lawyers aren't the only ones feeling the information overload. Bryan Strawbridge is a member of Frost Brown Todd's Business Litigation Practice Group in Indianapolis, and he's received a wave of calls from businesses with force majeure questions.
Strawbridge can remember his first pandemic-related call in early March, when a client had a question about canceling a venue contract for an event that wouldn't happen because of COVID-19. From the time he received the call, the situation surrounding the pandemic changed almost daily.
"I went from 'you can't terminate the contract' to 'perhaps you can get some leverage to renegotiate' to 'you need to terminate it now,'" Strawbridge recalled.
Lawyers are used to working with large amounts of information, but the pandemic has led to an expectation that they will share that information with their clients much faster than normal. In Stowers' case, one of her first tasks was to immediately help create a COVID-19 task force that could advise First Person clients on their pandemic-related questions.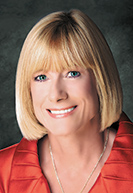 Melissa Proffitt, the partner-in-charge of client relations at Ice Miller LLP in Indianapolis, contrasts the current environment with the usual comment-and-response system in the legal profession. Generally, when new regulations are proposed, lawyers are encouraged to send in their feedback before any final decisions are made.
"We don't have the luxury of any of that right now," Proffitt said. Instead, as she's advising clients on benefits-related issues, she works to provide real-time updates as soon as new regulations are made known.
The liability issue
As the pandemic continues, Stowers has begun to see a shift toward "recovery mode" in her company and for the clients her company serves. While her initial response to COVID-19 was to educate clients on benefits compliance and federal assistance, she's now looking at how to remobilize workforces.
Christina Fugate is an Ice Miller partner working in franchise law and business litigation whose practice, like those of so many other attorneys, has shifted to a COVID-19 response. Already, Fugate said, there have been class actions lawsuits filed against companies that continued to operate during the pandemic, and those types of suits likely will continue.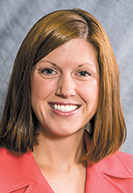 Proffitt agreed, opining that once the global crisis has passed, people will begin to forget the realities of the pandemic and will begin bringing coronavirus-related lawsuits.
To that end, businesses are naturally worried about liability as they begin to reopen.
On the issue of force majeure, Strawbridge said caselaw is antiquated. He's gone so far as to look at caselaw from the Spanish Flu pandemic 100 years ago, but to no avail.
Some liability questions are common across all industries. For example, Proffitt said all employers must develop employee safety plans that consider personal protective equipment, proper social distancing and other hygiene measures.
Other questions are more-industry specific. Stowers contrasted manufacturing companies versus professional groups. The former had more front-end concerns about staffing as they continued working, while professional firms offering legal or accounting services are more focused on developing remote-work plans that keep workers safe.
"The types of populations they serve and the demand for services impacted their needs during the pandemic," Stowers added.
Already there's been talk in Congress of creating protection against liability for coronavirus-related risks that businesses encounter. Senate Majority Leader Mitch McConnell has made such protection a deal-breaker for any further federal relief, while labor organizations argue too much protection could put workers at risk.
To Stowers, the solution lies in striking a balance. There's no way employers can completely protect their employees from COVID-19 as they reopen, but those employers should still be following the relevant guidelines.
But no matter how careful a company is, Proffitt said, the lawsuits will still come. To that end, she said documentation of safety plans will be the key.
Changing role
Business litigators working for law firms have played an important role in the response to the pandemic, but Richardson of the Association of Corporate Counsel sees this time as a defining moment for chief legal officers. She likens the role of the CLO, general counsel and in-house attorneys during the COVID-19 pandemic to the role of the chief financial officer during the Great Recession.
"This is the 'Age of the Chief Legal Officer,'" Richardson said. "Just as in 2007 and 2008 the chief financial officer role became more important, the issues companies are facing in this decade really put the general counsel front and center.
Stowers doesn't think her role will ever go completely back to normal. Instead, she sees two planes for the future.
The first plane contains the lasting impacts of the pandemic — the new strategies for keeping workforces healthy and connected. The second plane contains the things that still need to carry on, regardless of what's going on in the world — in the case of First Person, advising on benefits.
"For the foreseeable future there will be shifts in focus," she said, "but there's also a parallel track to get back to normal."•
Editor's note: This story has been updated to reflect the correct spelling of Christina Fugate's name.
Please enable JavaScript to view this content.