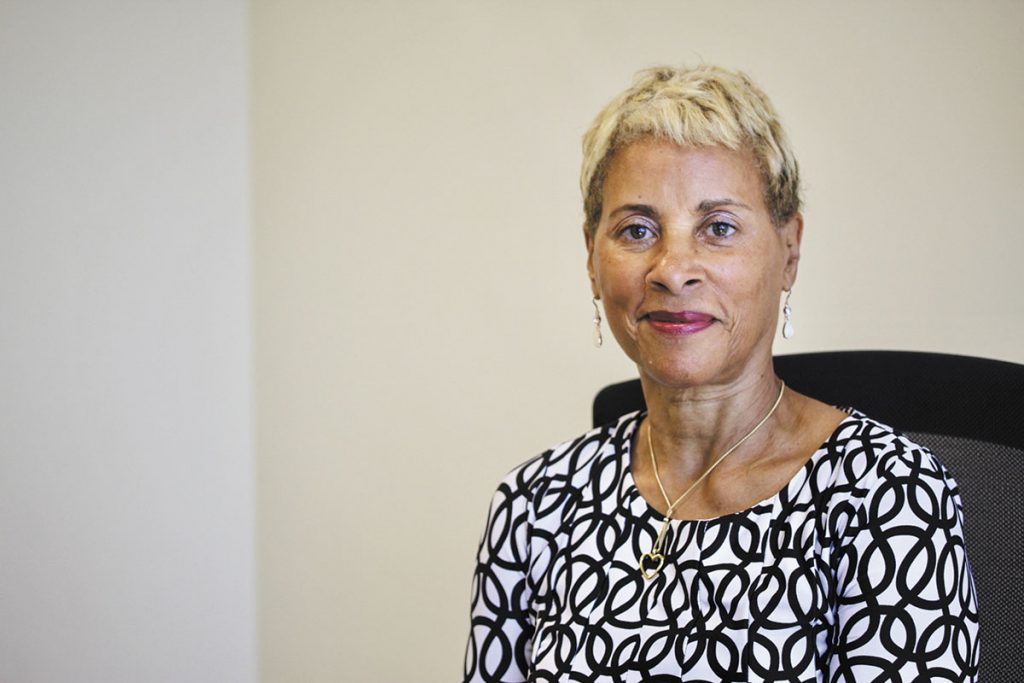 Indianapolis attorney and former Indiana Supreme Court justice Myra Selby said that she's come to realize one thing about herself over the years: She has a strong internal sense of fairness.
Woven throughout the fabric of her life in one way or another, Selby said, is her desire to promote fairness in a world where many often get the short end of the stick. To that end, she has one message for up-and-coming lawyers, particularly young women and girls, who dream of becoming a woman in the law.
"What I see in so many women really in and out of the profession is that something has happened so that they are not firm in the belief that they are enough," Selby said. "Believe that you are enough."
On Aug. 7, Selby was honored for her efforts in advocating for women and underrepresented groups in the legal profession with the American Bar Association's 2022 Margaret Brent Women Lawyers of Achievement Award. Selby was chosen for her accomplishments in carrying forward the legacy of America's first female lawyer and for paving a way for current and future women in the legal profession.
Extending a hand
Selby received her law degree from the University of Michigan Law School in 1980 and jumped into the practice of health law after joining Ice Miller LLP, where she is now partner. She was later appointed as the first woman and the first Black associate justice on the Indiana Supreme Court in 1995, busting down legal doors previously unopened in one fell swoop.
Selby served on the state's highest court until 1999, when she chose to step down from the bench to raise her young family. Upon her departure, Selby was appointed by the Supreme Court to chair its Commission on Race and Gender Fairness, charged with ensuring fairness and diversity in the legal system.
In the early 1980s, Selby recalled women were only just making a dent in the legal profession. She said more often than not, a woman in court was not seen as the attorney prepared to present a case.
"Women continued to be mistaken for someone's secretary or the clerk or someone other than the attorney in the room, much less the lead attorney in the case," Selby said.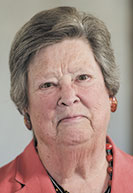 Once Selby joined the high court, she found a kindred spirit in now-Senior Judge Sarah Evans Barker of the U.S. District Court of the Southern District of Indiana. The two have remained friends for decades, Barker said, dating back to the time when both served as the only female judges in their respective courts.
"When Myra found herself appointed to the Indiana Supreme Court, she stepped into the spotlight in ways she could never have fully anticipated," Barker recalled.
"It requires an inner strength coupled with an outer graciousness, a firmness as well as a flexibility, a confidence as well as a humility that, when perfected, translates into a highly developed sense of emotional and social and mental and spiritual balance," Barker continued. "Myra managed to do that and make it appear easy. She was a natural."
During that time, Selby became both the exemplar and the inspiration for many other women and underrepresented groups seeking to emulate her success, Barker added.
"The legal profession owes her an enormous debt of gratitude for the remarkable, sustained ways in which she made it — and all of us who share these ranks with her — the primary beneficiary of her extraordinary gifts throughout the course of her long and distinguished career," the federal judge said.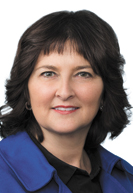 A legal leader who benefited from Selby's example is her former law clerk, Kathy Osborn, who currently leads Faegre Drinker Biddle & Reath's Indianapolis office.
Osborn recalled that while clerking for the former justice, Selby introduced Osborn to other judges in the state and federal courts, particularly women judges — all of whom, Osborn added, have since played important roles in her career in a variety of ways.
"Importantly, the challenges Justice Selby faced as a female professional early in her career have never left her, and she is consciously, consistently motivated to be a strong advocate for the advancement of women pursuing their own legal and professional careers," Osborn said.
Selby's work to mentor, develop and lift up women was evident to longtime arbitrator and mediator Ruth Glick when she met Selby in 2014 while serving as chair of the ABA's Dispute Resolution Section.
A committee called WIDR — Women in Dispute Resolution — was intended to raise consciousness of women in ADR. Glick served alongside Selby on the committee, describing her as being judicious, thoughtful and a role model for women in a male-dominated area of the law.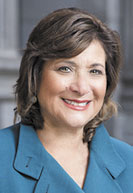 "Most arbitrators and mediators were male and Caucasian and there were a few women, at least in comparison to the numbers of women who were qualified and available," Glick said.
Selby also made efforts to cast the WIDR net wider so that more diverse individuals would be selected by attorneys and corporations to meet their dispute resolution needs.
"She added the dimension of not only of a woman, but of a woman of color and raised the consciousness level to all kinds of underrepresented people," Glick said.
As a close friend and mentor, Senior Judge Harry Edwards of the U.S. Court of Appeals, D.C. Circuit, said he was immediately impressed by Selby's poise, confidence and commanding presence at a time when the very few women and Black students studying at elite law schools were placed under a microscope.
"There were a whole lot of people who didn't believe that African Americans should be in the elite law schools. They all knew they had something to prove," Edwards said.
"It's a ridiculous burden to have to carry and there was a lot of pressure to see how you were performing," he continued. "You couldn't ask for a better person than Myra."
Ascending to the Indiana Supreme Court as the first woman and first Black person in the state's history was no easy feat, Edwards pointed out.
"She pulled it off with great grace and class and she earned a lot of respect from a lot of people," he said. "She knew what she was coming into. It didn't ruffle her."
Selby's presence was — and remains — an example for women to believe with confidence that they can also be taken seriously in the legal profession, he added.
"When they see this is Black woman and the first Black person on this court in this conservative state, and the reputation is that they take her very seriously, that is a big impact," Edwards said. "That speaks volumes to the younger people who are watching."
Continued journey
The landscape for women in the legal profession and judiciary is far better today than it was when she joined the profession, Selby said.
But she also said there are more opportunities for growth across the legal profession and spectrum.
In the meantime, Selby said it means everything to be characterized as someone who supports, promotes and paves the way for women in the profession.
Calling it an honor to join her fellow "Brent sisters" in shining a light on women in the profession, Selby said, "It doesn't get any better than that."
"It means so much to me," she said.•
Please enable JavaScript to view this content.