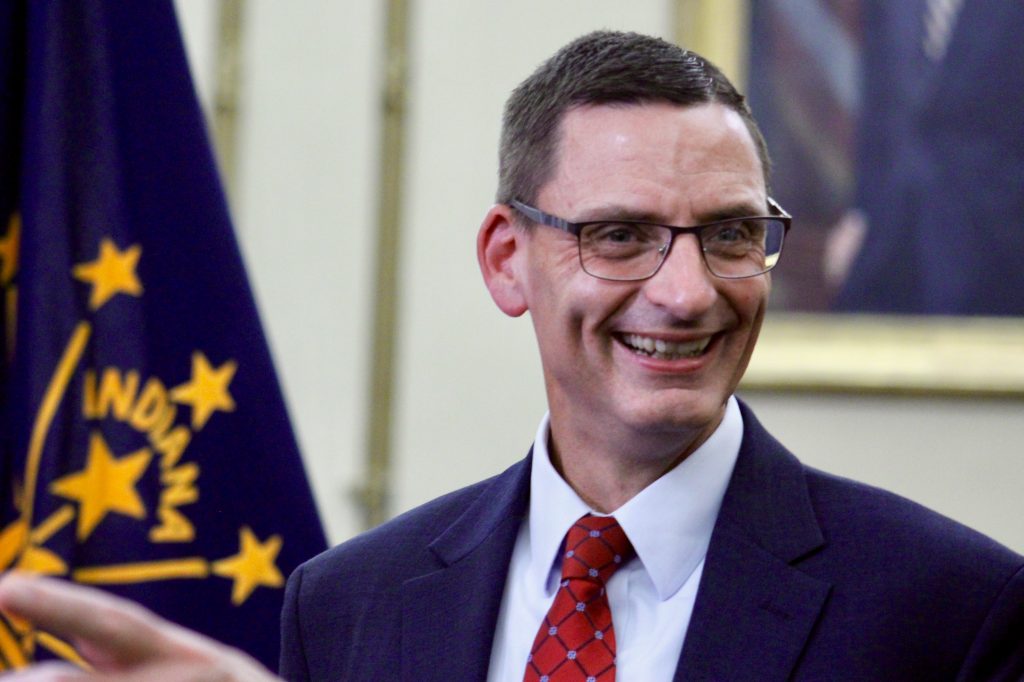 The Court of Appeals of Indiana's newest judge will be robed next week in the Indiana Supreme Court courtroom.
A ceremony for Judge Peter R. Foley will be held at 2 p.m. Monday in the courtroom on the third floor of the Indiana Statehouse. The public is invited to watch a webcast of the ceremony.
Remarks will be given by Indiana Chief Justice Loretta H. Rush; COA Chief Judge Cale J. Bradford; Joe Heerens, general counsel for Gov. Eric J. Holcomb; and Indiana Senate President Pro Tem Rodric Bray, R-Martinsville.
Rush will administer the oath and Foley's parents, Ralph and Ann Foley, will assist with the ceremonial robing. Foley's wife, Jill, and daughters Maggie and Anna will stand beside him during the oath.
In September, Holcomb chose Foley, then a Morgan Superior Court judge, to succeed now-retired COA Judge Edward Najam Jr.
Applications to fill Foley's seat on the Morgan Superior Court closed last month. Senior Judge Jeffrey C. Eggers is serving as judge pro tempore of Morgan Superior Court 1 until Holcomb names Foley's official replacement.
Please enable JavaScript to view this content.