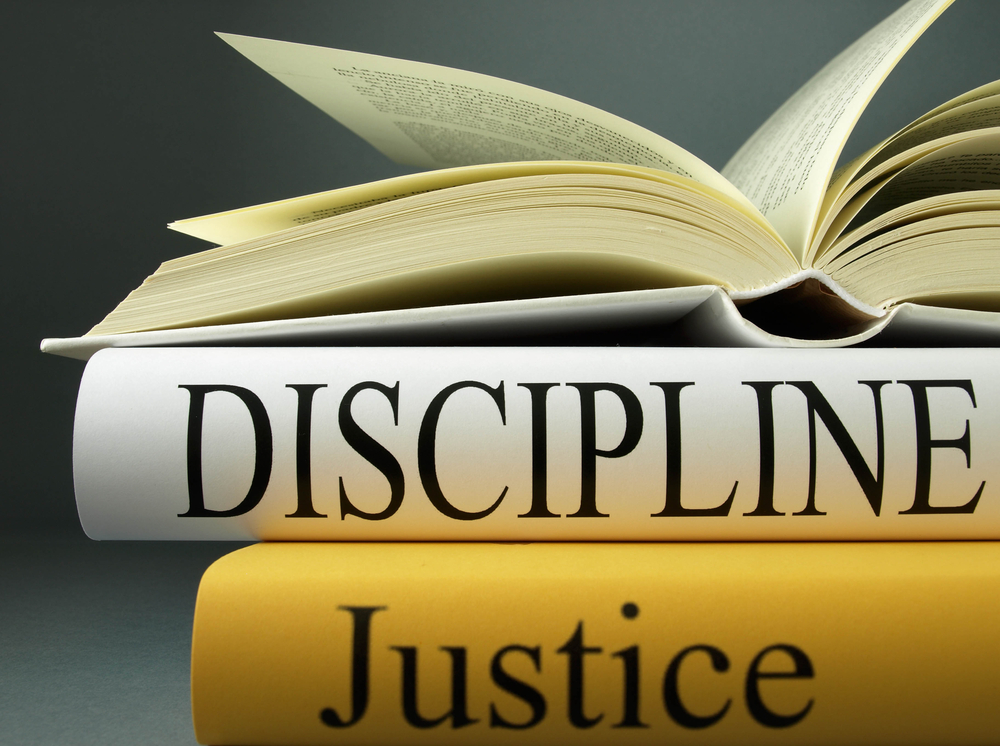 Editor's note: This article has been updated.
Hours after the Indiana Supreme Court Disciplinary Commission filed a three-count disciplinary complaint against Indiana Attorney General Todd Rokita for comments he made about his investigation into Dr. Caitlin Bernard, the Republican AG is seeking dismissal of the case, arguing, among other things, that the action violates separation of powers and free speech rights.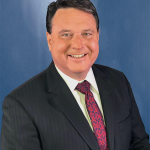 The commission filed the disciplinary complaint against Rokita just after 9 a.m. Monday, alleging violations of Indiana Rules of Professional Conduct 3.6(a), 4.4(a) and 8.4(d) for alleged violations of Indiana Code § 25-1-7-10(a). That statute provides, "… (A)ll complaints and information pertaining to the complaints [of a medical professional] shall be held in strict confidence until the attorney general files notice with the board of the attorney general's intent to prosecute the licensee."
The commission alleges Rokita violated that statute by publicly discussing his office's investigation into Bernard during the summer of 2022, before he filed an administrative action against her medical license in November.
But two hours after the disciplinary complaint was filed, Rokita — represented by attorney James J. Ammeen Jr. of Ammeen Valenzuela Associates LLP — filed a response and affirmative defenses that requests dismissal.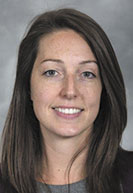 "The abortion doctor described in the Commission's complaint was found by the Indiana Medical Licensing Board to have unlawfully violated her patient's privacy by making widely published statements about her patient's private medical information at a political function. She was also fined the maximum amount by that board, and she did not appeal of the board's decisions," Rokita wrote, referencing the Indiana Medical Licensing Board's public reprimand and $3,000 fine against Bernard. 
Rokita went on to assert that confidentiality under the statute was not required because Bernard "intentionally and publicly (throughout her attorneys and through the media) first disseminated the very confidential complaints contemplated by the confidentiality statute referenced by the Commission"; "violated her duties of confidentiality by disclosing her patient's condition and treatment to the press at a political function"; and "confidentiality was further breached by publicly discussing patient information, including in an MSNBC interview on July 6, 2022."
He concluded his answer by arguing that the "scope and contours of the Statute" are unclear, and that it's unclear whether the statute applies to the elected AG or only to those who work in the AG's office.
Also, he is arguing that the disciplinary action violates Indiana separation of powers, the First Amendment and Article 1, Section 9 of the Indiana Constitution, although those arguments are not fully developed in the initial answer.
"… Respondent requests that this cause of action be dismissed, with costs paid by the Disciplinary Commission, and all other relief just and proper in the premises," he wrote.
Case beginnings
The disciplinary complaint against Rokita relates to public comments he made about Bernard, an Indianapolis OB-GYN who in the summer of 2022 publicly disclosed that she had performed an abortion on a 10-year-old rape victim from Ohio.
Bernard's account, which appeared in the Indianapolis Star, unleashed a firestorm in the wake of the U.S. Supreme Court's overturning of Roe v. Wade. In the post-Roe landscape, the Ohio girl had traveled to Indiana for an abortion because doctors in Ohio could no longer legally perform the procedure.
The IndyStar article was published on July 1, 2022, and immediately gained nationwide attention, with multiple national news outlets initially questioning the story's veracity until an Ohio man was arrested on charges of raping the 10-year-old. President Joe Biden also publicly weighed in.
On July 2, 2022, according to the complaint, Bernard submitted a termination of pregnancy report to the Indiana Department of Health regarding the girl's case, and also emailed a copy of the report to the Indiana Department of Child Services. Rokita's office subsequently requested copies of the TPRs that had been filed with the Department of Health in the last 30 days, and asked DCS to confirm whether a report of child abuse had been filed.
Then on July 13, Rokita sent a letter, which was made public, to Gov. Eric Holcomb asking him to direct DCS and the Department of Health to release those records. Rokita wrote in his answer that the TPRs "did not concern anything confidential under the Statute because TPRs are not confidential, should have already been made public by others, and efforts to obtain TPRs for the public were not yet part of a licensing investigation under the Statute."
Meanwhile, Rokita's office received seven complaints regarding Bernard's actions. On July 12, the office notified Bernard that it was opening an investigation into six of those complaints, according to the commission.
In his answer regarding the seven complaints, Rokita wrote that he objects "to the Commission's disclosures concerning the confidential complaints against Dr. Bernard, none of which was disclosed by Respondent prior to the administrative filing (against Bernard's license) on November 30, 2022. Respondent further objects to any contention that the 10-year-old patient is the only person who could or should be allowed to complain about the violation of her rights to privacy, as any such contention is contrary to Indiana law."
Bernard's attorney, Kathleen DeLaney of DeLaney & DeLaney LLC in Indianapolis, later claimed that Rokita's office had sent Bernard "bogus" consumer complaints to intimidate her.
In his answer, Rokita admitted that "an automated process generated six confidential communications to Dr. Bernard regarding six grievances, asking for her confidential Responses. The Office of the Attorney General receives approximately 15,000 licensing complaints each year and its automated processes for dealing with the volume of complaints are not necessarily indicative of a decision by the Office to conduct a formal licensing investigation under the Statute."
Public statements
Then on July 13, Rokita appeared on Jesse Watters Primetime on Fox News and discussed Bernard and the IndyStar article. During that interview, Rokita referred to Bernard as "an abortion activist acting as a doctor — with a history of failing to report."
The disciplinary complaint then points to five other instances when Rokita discussed Bernard during the summer of 2022:
On July 13, when his letter to Holcomb was made public.
On July 14, when he issued a press release saying his office was "investigating (the) situation" involving Bernard and the Ohio girl.
On Sept. 1, during a Facebook Live broadcast, when he said, "And just as background, based on a doctor intentionally reporting her patient's circumstances to the media, my office has undertaken a review of that act in response, again to public concern."
On Sept. 14, when he said in a newspaper interview that the investigation into Bernard was "ongoing."
On Sept. 15, when he discussed the investigation in another media interview.
"Respondent denies that the comments referenced in this Paragraph are related to an investigation within the meaning of Indiana Code 25-1-7-10(a)," Rokita wrote in his answer. "Respondent further provides that it is unclear whether the Statute was intended to apply where the license holder 1) intentionally and publicly disseminated the very confidential complaints contemplated by the Statute and 2) violated her duties of confidentiality by disclosing her patient's condition and treatment to the press at a political function to affect political change, because no public purpose behind confidentiality is served in these instances.
"Respondent Further provides that, besides the licensing enforcement action, there were other overlapping and intersecting non-confidential matters raised by the license holder's privacy violations, which Respondent's statements address," the answer continues. "Further, the Attorney General has a legal duty to keep the public informed of the Office's actions and decisions; and, it is unclear how the contours of the confidentiality afforded by the Statute interact and intersect with the Attorney General's duty to keep the public informed about non-confidential matters."
Alleged violations
Rokita's investigation into Bernard eventually culminated in the filing on Nov. 30, 2022, of the administrative action that led to Bernard's reprimand and fine. While the licensing board found Bernard violated patient privacy laws by publicly discussing the Ohio girl's case, it rejected Rokita's argument that she violated state law by failing to report child abuse.
Both Rokita and Bernard declined to appeal the board's decision, and Bernard continues to practice medicine.
Rokita has since filed a complaint against Bernard's employer, Indiana University Health, related to its handling of the case.
Because he publicly discussed the investigation into Bernard before filing the administrative complaint against her license, the Disciplinary Commission alleges Rokita violated I.C. 25-1-7-10(a). That violation underpins the alleged violation of Professional Conduct Rule 8.4(d), while his comments on Jesse Watters underpin the alleged violations of Rules 3.6(a) and 4.4(a).
In his answer, Rokita wrote that his comments on Jesse Watters "reasonably could be considered to have violated" the Rules of Professional Conduct. But should a hearing be necessary, he wrote, he "demands strict proof thereof."
The AG denied any ethical violations under the confidentiality statute.
In a statement released Monday, Rokita said, "… I remain responsible for everything my office and I do and say. And like everything, I see this situation as an opportunity to learn and improve for the next time."
"Hoosiers, in the largest number on record, elected me Attorney General because they knew they were getting a passionate fighter who — like them — is beating back the culture of death, grievance and transanity being pushed by radicals in workplaces, schools, media and government," the statement said. "This work certainly includes vindicating vulnerable children (our most precious gift) for having their privacy rights unlawfully violated — without consent — by healthcare providers to further their political agenda and their 'bottom line.' I won't stop in this and my other work."
In addition to his public comments, the disciplinary complaints says Rokita "burdened the court system and caused additional systems and logistical issues for the Medical Licensing Board to navigate." That's because the board had to hold Bernard's administrative hearing in a larger venue than normal given the public interest in her case, according to the complaint.
In his answer, Rokita said it was Bernard, not him, who "intentionally" created publicity for the case.
"Respondent further provides that the location and size of the venue for a hearing is not recognized as 'prejudicial' to the administration of justice and Respondent refers … the Commission to such programs as the 'Appeals on Wheels' which encourage public access and transparency by holding hearings in larger, more public venues," Rokita wrote.
Lastly, Rokita is objecting to the commission's reference to the civil complaint Bernard and her medical partner filed against Rokita and his chief counsel and director of consumer protection.
The judge in that case denied a request to enter a preliminary injunction against Rokita and his chief counsel, although the judge did find the AG "clearly violated" Indiana law by discussing the investigation into Bernard. The case was subsequently voluntarily dismissed. 
"Under Indiana law, when causes of action are voluntarily dismissed, such causes of action are treated as if they never happened. Consequently, it is improper for the Commission to include Paragraphs in this Complaint that reference a cause of action that was voluntarily dismissed," his answer says.
DeLaney, Bernard's attorney, released a statement Monday saying, "Our legal team had no involvement in the recent charges filed and therefore cannot comment on them. We will watch how the Disciplinary Commission process proceeds and let the complaint speak for itself." 
For more on the disciplinary complaint and the legal proceedings involving Bernard and Rokita, pick up the Sept. 27 issue of Indiana Lawyer.
Please enable JavaScript to view this content.