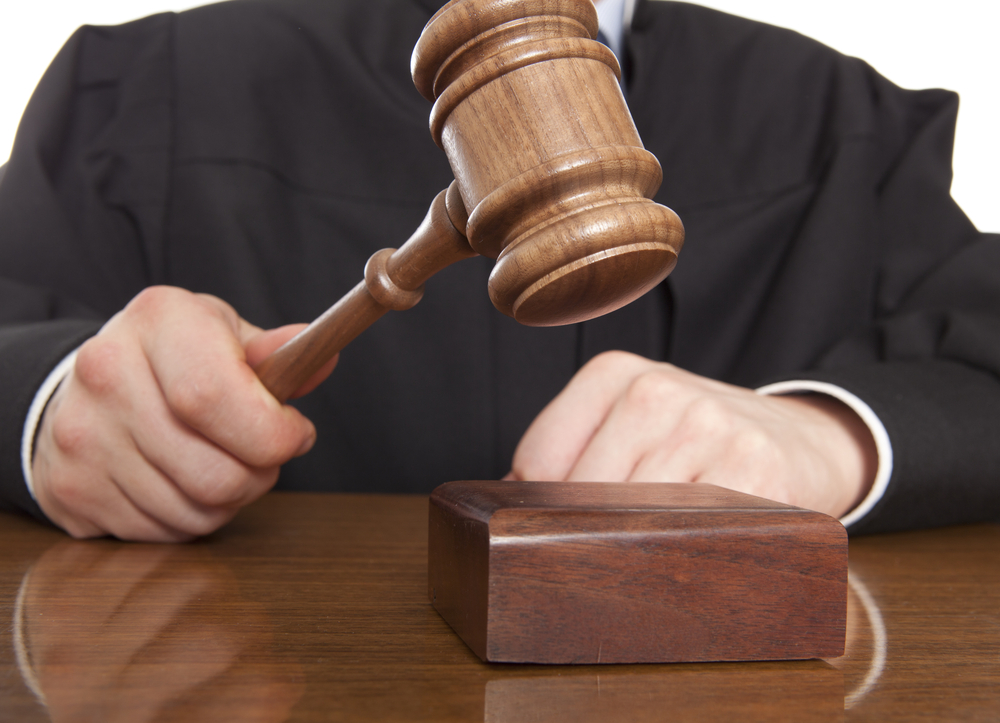 A man's repeated letters to his ex-wife violated a no-contact order but did not warrant an aggregate sentence of 3,000 days for misdemeanor invasion of privacy, a split Court of Appeals of Indiana ruled Thursday.
The COA majority revised Dustin Lane's sentence from 3,000 days to 300 days and remanded to the Lawrence Superior Court to enter a sentencing order consistent with the appellate opinion.
In 2018, Lane was convicted of Level 6 felony domestic battery resulting in moderate bodily injury. According to court records, the trial court issued a no-contact order prohibiting Lane from direct or indirect contact with the victim, his ex-wife, A.N.
While that order was still in place, between March 2020 and September 2021, Lane sent separate letters, approximately one per month, to A.N. Lane sent the letters — which primarily addressed questions about the parties' children — while he was still incarcerated for domestic battery.
In January 2022, A.N. reported the letters to the police. Lane was then charged with 10 counts of Class A misdemeanor invasion of privacy.
He pleaded guilty to all charges pursuant to a plea agreement that left sentencing to the trial court's discretion.
The trial court sentenced Lane to consecutive 300-day sentences on each count, for an aggregate executed sentence of 3,000 days.
During the same hearing, Lane admitted that he violated his domestic battery probation. Thus, the court revoked his probation and ordered him to serve 730 days of his previously suspended sentence consecutively to his 3,000-day sentence.
Lane appealed.
The appellate majority concluded Lane's 10, 300-day sentences should be served concurrently rather than consecutively.
Writing for the majority, Judge Terry Crone said although Indiana Appellate Rule 7(B) requires the court to consider both the nature of the offense and the character of the offender, the appellant is not required to prove that each independently renders his sentence inappropriate.
Crone also acknowledged that a review of Lane's character did not weigh in favor of revising his sentence, noting a "substantial criminal history including seven prior felony convictions."
"The nature of Lane's offenses, on the other hand, persuades us that the trial court simply went too far in imposing ten consecutive close-to-maximum 300-day sentences for these Class A misdemeanors," Crone wrote.
"… All in all, Lane's letter writing resulted not only in ten consecutive 300-day sentences, but also in the revocation of his probation and execution of 730 days of his previously suspended sentence, to be served consecutively to these misdemeanor sentences," the judge continued. "While by no means do we condone Lane's repeated violations of the trial court's no-contact order, upon balancing the relatively nonthreatening nature of these violations and Lane's character, we are persuaded that the trial court's 3,000-day aggregate executed sentence is inappropriate.
"… We are guided in appellate review to focus on the forest — the aggregate sentence — rather than the trees — consecutive or concurrent, number of counts, or length of the sentence on any individual count. … When we look at the 'forest,' as opposed to the 'trees' here, Lane's aggregate sentence is an outlier that simply cannot stand."
Judge Margret Robb concurred.
But in a 15-page dissent, Judge Dana Kenworthy stressed Lane's history of nearly two decades of abuse against the victim and other criminal charges he faced as the result of his actions.
"Indeed, Lane repeatedly violated a no-contact order designed to protect A.N. while Lane was (1) in prison for committing Level 5 felony criminal confinement against A.N., resulting in her bodily injury, and (2) facing a suspended sentence in a separate cause for committing Level 6 felony domestic battery against A.N., where Lane had 'grabbed [A.N.], dr[agged] her, hit her repeatedly in the ribs, the back, her legs, strangled her, pushed her down, and dr[agged] her down a hallway,'" Kenworthy wrote.
She opined that the offenses were not part of a single episode of criminal conduct, and that the sentence imposed by the trial court was authorized by statute.
"Here, the majority revises Lane's sentence without mentioning the trial court's detailed sentencing statement. As to that sentencing statement, the trial court discussed the nature of the offenses and acknowledged the State's assertion that Lane was trying to reinitiate the cycle of domestic violence," Kenworthy wrote.
The dissenting judge said she saw no compelling evidence to revise Lane's sentence, so she would defer to the trial court and affirm the sentence imposed.
Addressing Kenworthy, Crone wrote, "The dissent obviously has sincere and strongly held beliefs about domestic violence. And while no one on this Court condones violence in any context, this is not a case of a domestic violence conviction. This case involves a review of the sentence imposed for ten misdemeanor counts of invasion of privacy."
The case is Dustin A. Lane v. State of Indiana, 22A-CR-2276.
Please enable JavaScript to view this content.