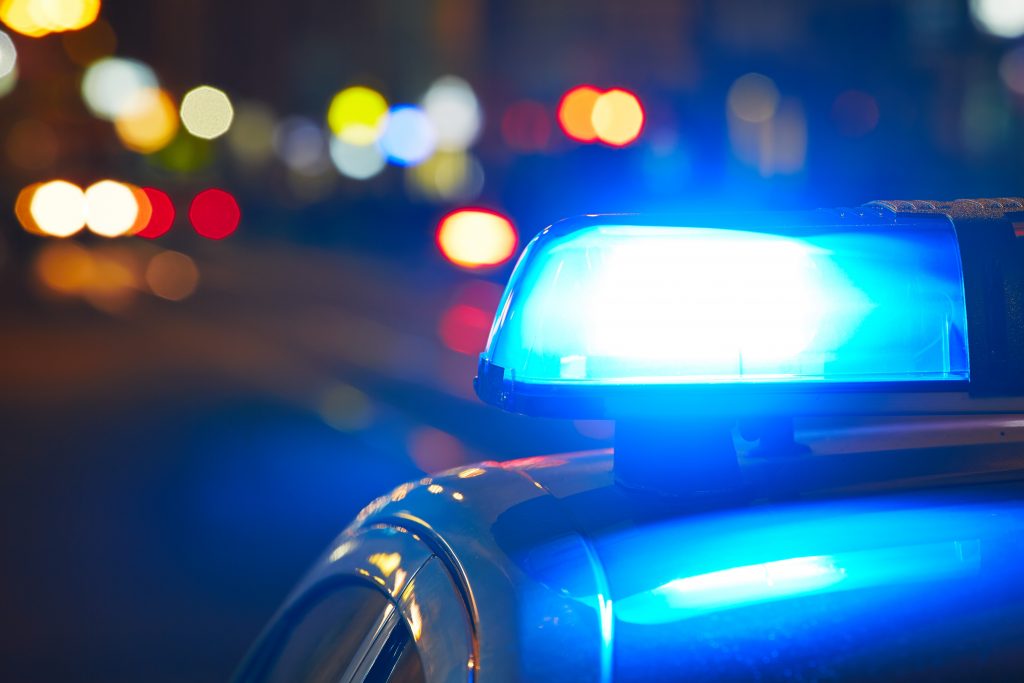 Editor's note: This article has been updated with comments from the Evansville Police Department.
The American Civil Liberties Union of Indiana is suing an Evansville police officer on behalf of an Uber driver who claims the officer violated her Fourth Amendment rights.
The plaintiff, Kendra Owen, was driving for Uber in January when she was stopped by Officer M. Taylor of the Evansville Police Department.
While Owen's complaint doesn't list Officer Taylor's first name, it does list a badge number, 2X1397. According to the Evansville Courier & Press, that number matches the badge belonging to officer Matthew O. Taylor.
According to the complaint, which was filed Thursday, Owen was parked in downtown Evansville near several bars and restaurants on Jan. 14 and was waiting for someone to request her service. She kept her car running because of the below-freezing temperatures.
Taylor pulled up behind Owen and checked her plates, which showed an alert on her for previously acting "suspiciously," according to the complaint. That activity included "First Amendment auditing" — or openly recording public spaces, such as a post office — the complaint says.
Owen did not know there was an "alert" on her name.
According to the complaint, Taylor initiated an investigatory stop of Owen without probable cause or reasonable suspicion. Given that he had activated his emergency lights, the complaint says Owen "was not free to leave the scene and a reasonable person would not have considered him- or herself free to leave the scene."
Taylor originally said he wanted to check on Owen, who said she was fine. Owen felt she had done nothing wrong, the complaint says, so she declined to provide identification.
Taylor then said he was conducting an "investigation" but didn't say what the investigation was for. Owen still didn't provide any identification or proof of insurance.
Taylor responded by saying Owen was parked in front of a bank. According to the complaint, "there is nothing illegal, or even suspicious, about parking legally in front of a bank."
Two additional officers then arrived. Taylor ordered Owen to step out of the vehicle and performed a nonconsensual pat-down search. He found nothing on her or in her car.
Owen continued to decline to give identification or proof of insurance, so Taylor issued her a citation for operating a vehicle without proof of financial responsibility and searched the car without her consent. Her car was then towed to an impound lot, and she was left on the sidewalk while she waited for a ride from her nephew, the complaint alleges.
The next day she was required to pay $235 to get her car back.
The citation was later dismissed because she showed proof of insurance to the Vanderburgh County Prosecutor's Office.
"Officer Taylor's actions were taken maliciously and with reckless or callous indifference to Ms. Owen's rights," the complaint states.
Owen is requesting a jury trial as well as award compensatory and punitive damages and attorney fees.
The case, Kendra Owen v. Officer M. Taylor (Badge No. 2X1397), 3:23-cv-00040, was filed in the Indiana Southern District Court, Evansville Division.
In a statement emailed to Indiana Lawyer, a spokesperson for the Evansville PD said, "The Evansville Police Department has been made aware of a lawsuit that has been filed by the ACLU of Indiana against one of our EPD officers. We do fully support our officer's actions. Due to this being an active litigation, we cannot make any further statements about this incident at this time. We have had numerous requests for the officer's body cam videos and we are providing those videos on the Evansville Police Department Facebook page."
Please enable JavaScript to view this content.