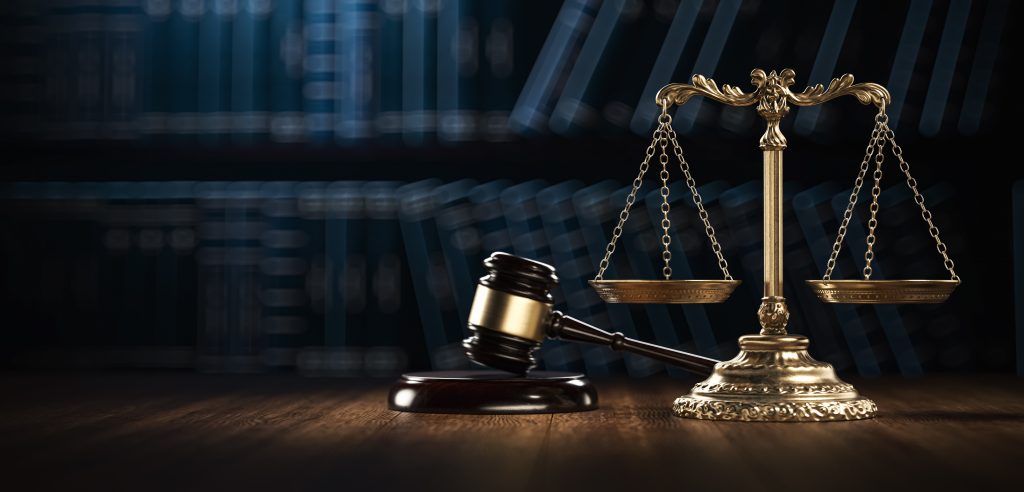 A trial court ruled correctly in rejecting a Madison County woman's insanity defense for her case, the Court of Appeals of Indiana affirmed in an opinion issued Friday.
Judge Peter Foley wrote the opinion for the court, with Judge Margret Robb concurring. Judge Paul Mathias dissented with a separate opinion.
Megan LaVaughn Henderson had appealed her convictions from her 2022 Madison County bench trial for burglary, theft and battery resulting in bodily injury.
Henderson's appeal rested on whether the trial court erred in concluding that she failed to establish an insanity defense.
According to the court, Tiffany Wells and Jerry Iteen returned to their apartment on the evening of Jan. 24, 2021, to discover Henderson inside rummaging through their belongings instead of the locked door they expected.
In an ensuing altercation, Henderson punched Wells in the face and then punched Wells' mother in the face several times.
On Jan. 25, 2021, the state charged Henderson with burglary, a Level 6 felony; unlawful possession of a syringe, a Level 4 felony; theft, a Class A misdemeanor; and battery resulting in bodily harm, a Class A misdemeanor.
Henderson's attorney filed notice of mental disease or defect and requested a competency evaluation, which the trial court granted on Feb. 23, 2021.
Both the psychologists duly appointed, however, notified the trial court that Henderson refused to meet with them.
On May 12, 2021, partly based on Henderson's medical records, the trial court determined that Henderson was not competent to stand trial and committed her to a state hospital.
Henderson's competency had been restored by Sept. 22, 2021.
A bench trial took place on March 1, 2022. Neither party called any experts or mental health professionals.
Henderson did enter the competency report into evidence.
That report, however, did not indicate which, if any, illnesses Henderson had been diagnosed with. Nor did it indicate the details of Henderson's treatment. Finally, the report expressed no opinion.
Henderson testified under cross-examination — without objection — that she had never been treated for mental illness and did not believe she suffered from any. She also testified, however, that she heard a voice in her head shortly before entering the couple's apartment.
At the conclusion of evidence, the trial court found Henderson guilty of all remaining charges. At a sentencing hearing on March 28, 2022, the trial court repeated its concerns about Henderson's apparent mental health issues and her consistent refusal to accept treatment or assistance.
The trial court sentenced Henderson to the advisory six years on the burglary conviction to be executed in the Department of Correction.
The trial court further sentenced Henderson to one year for each of the two misdemeanors, all sentences to run concurrently, resulting in an aggregate sentence of six years of imprisonment.
Judge Foley wrote that the court was sympathetic to the reality that there are facts in the record indicative of Henderson suffering from mental health issues.
He noted that, while Henderson's testimony at the trial does sporadically give the impression of mental health struggles, and the testimony of the other witnesses suggests that Henderson was erratic and aggressive on the night in question, the court could not conclude that Henderson produced enough evidence to meet her burden.
"No witnesses, expert or lay, opined as to whether Henderson suffered from mental illness. Likewise, as to whether Henderson was incapable of appreciating the wrongfulness of her conduct," Foley wrote.
In his dissent, Judge Mathias wrote that the only reasonable conclusion from the record is that Henderson established by a preponderance of the evidence that she suffered from an obvious and serious mental illness at the time of the alleged offenses and that her mental illness prohibited her from appreciating the wrongfulness of her conduct.
"Henderson needs to be committed, not incarcerated. At a bare minimum, the court's finding that Henderson was guilty should be modified to a finding of guilty but mentally ill," Mathias wrote.
The case is Megan LaVaughn Henderson v. State of Indiana, 22A-CR-956.
Please enable JavaScript to view this content.