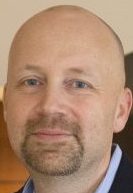 Gov. Eric Holcomb announced Wednesday morning that Joe Hoage, who has been general counsel for the Indiana Bureau of Motor Vehicles since 2017, will become commissioner of the Indiana Department of Labor on July 13.
Hoage has also served as general counsel for the Indiana Department of Natural Resources, as the state's public access counselor, as an attorney for the Indiana Gaming Commission and as a deputy prosecutor in Marion County.
He replaces Rick Ruble, who had been in the position since 2013 and had spent 23 years in public service.
No reason has been provided for Ruble's departure, but Holcomb has said it is not related to a recent investigation in which the federal Occupational Safety and Health Administration said the state was wrong to dismiss safety violations related to an Amazon employee's death in 2017. 
The Indiana Occupational Safety and Health Administration, which is within the Department of Labor, has disputed the findings in the federal report. 
Holcomb has said he wishes Ruble well in whatever is next for his career.
Also on Wednesday, Holcomb announced that Josh Martin will serve as chief data officer at the state's Management Performance Hub.
Martin is the interim chief data officer and has served as the agency's chief of staff since 2015. He replaces Darshan Shah, who left state government at the end of last year.
"Joe and Josh are both dedicated servants who use their expertise to provide Hoosiers with great government service," Holcomb said in a prepared statement. "Joe uses his legal savvy to create common sense solutions, and Josh leverages data to address complex problems and improve the lives of Hoosiers. I'm excited to have both of these leaders at the helm."
Please enable JavaScript to view this content.