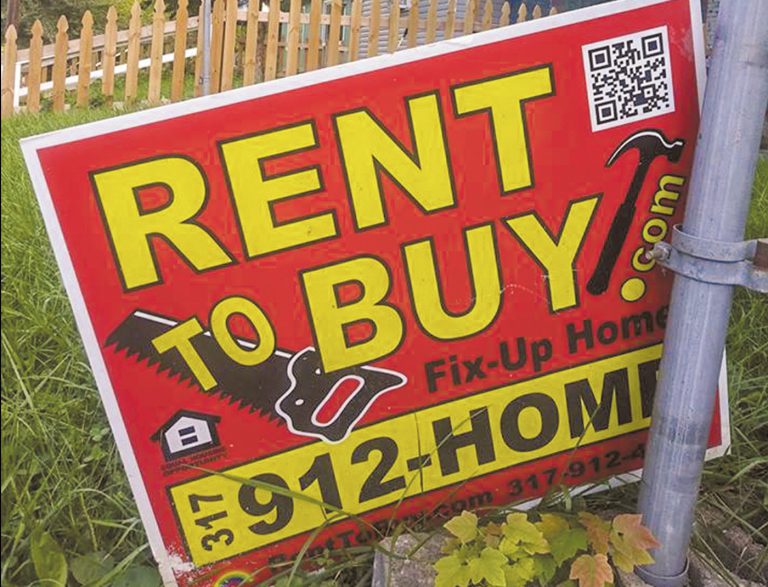 A federal lawsuit filed against Rainbow Realty, a rent-to-buy real estate company in Indianapolis, will proceed as a class action after the Southern Indiana District Court certified several plaintiffs' claims including discrimination, failure to disclose and violating state habitability requirements.
The order issued in Fair Housing Center of Central Indiana, Inc. et al v. Rainbow Realty Group, Inc. et al, 1:17-cv-1782,  certified five common questions for the class. Also, the order defined the class as all people who entered a rent-to-buy agreement with Rainbow for a residential property since the beginning of 2009.
Rainbow already has had to defend its rent-to-buy program in state court. A complaint filed by an Indianapolis couple who was evicted after entering in a purchase agreement was appealed all the way to the Indiana Supreme Court in 2019. There the justices handed Rainbow a partial defeat, finding the rent-to-buy agreement was, in fact, a rental agreement subject to Indiana's residential landlord-tenant statutes.
In the federal lawsuit, the district court has allowed the plaintiffs' class action claims alleging violations of federal law.
Specifically, the plaintiffs assert Rainbow's rent-to-buy program is discriminatory and has a disparate impact on racial minorities in violation of the Fair Housing Act and Equal Credit Opportunity Act. Also, they contend the company did not meet three requirements under the Truth in Lending Act: that customers receive pre-loan counseling and be provided statutory disclosures as well as a written appraisal.
Under state law, the court permitted the plaintiffs to seek declaratory relief under Indiana Code section 32-32-31-8-5, which requires rental properties be "safe, clean and habitable" with utilities in "good and safe working condition." However, the court did not allow for individual relief under IC section 32-31-8-6, finding the answers would not be common to the entire class. A fact-specific inquiry would need to be conducted to see if each class member had given the landlord notice of his noncompliance then waited a reasonable amount of time for the repairs to be made.
Likewise, the court held that three claims brought under the Indiana Home Loan Practices Act were fact-specific questions that the court could not answer without conducting an extensive inquiry into each plaintiff's situation. Those claims alleged Rainbow misrepresented the homes' conditions on the state's Sellers' Residential Real Estate Disclosure, used confusing and contradictory contract terms, and deceptively claimed the customer is getting a "substantial discount in purchase price" when the homes are actually sold above market value.
Still, the court did allow the other claims brought under this act. Plaintiffs will be able to move forward with their allegation that Rainbow deceives customers by failing to share the rent-to-buy program's success rate.
Please enable JavaScript to view this content.