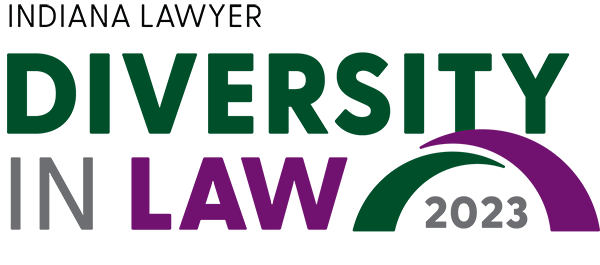 Indiana Lawyer is proud to present its inaugural class of Diversity in Law honorees. These 24 men and women are leading the way in efforts to diversify the legal profession across the state.
Indianapolis Marriott Downtown plays host to first DIL photos
The majority of the inaugural Indiana Lawyer Diversity in Law photos were taken at the downtown Indianapolis Marriott at 350 W. Maryland St.
Standing at 19 stories tall and featuring more than 600 guest rooms, the Indianapolis Marriott Downtown also offers 42,405 square feet of event space, with 37 event rooms and 15 breakout rooms. Guests can connect to the rest of the downtown area via the hotel's skywalk, which offers access to the Indiana Convention Center, Circle Centre Mall and Lucas Oil Stadium.
IL Editor Olivia Covington and photographer Eric Learned didn't have to go far to find the right spot in the hotel to serve as the backdrop for our photos. The Marriott lobby — with its highbacked chairs, eye-catching light fixtures reflecting off a floor–to–ceiling glass structure, and ample open-concept seating — created an ornate atmosphere fit for the distinguished legal leaders we were photographing. The adjacent Rye Bar also added an element of whimsy (or whiskey, you might say) to the photo shoot, while the second-floor overlook made the space feel vast.
Completed in 2001, the facility underwent a renovation that was completed in 2018. In addition to the Rye Bar, dining options include Conner's Kitchen + Bar, billed as offering comfort food at a "hangout-worthy spot," and Loaf + Vine, an on-the-go market.
We'd also like to thank Tucker Fenwick of Image Resources Inc. for providing video services.
—Olivia Covington