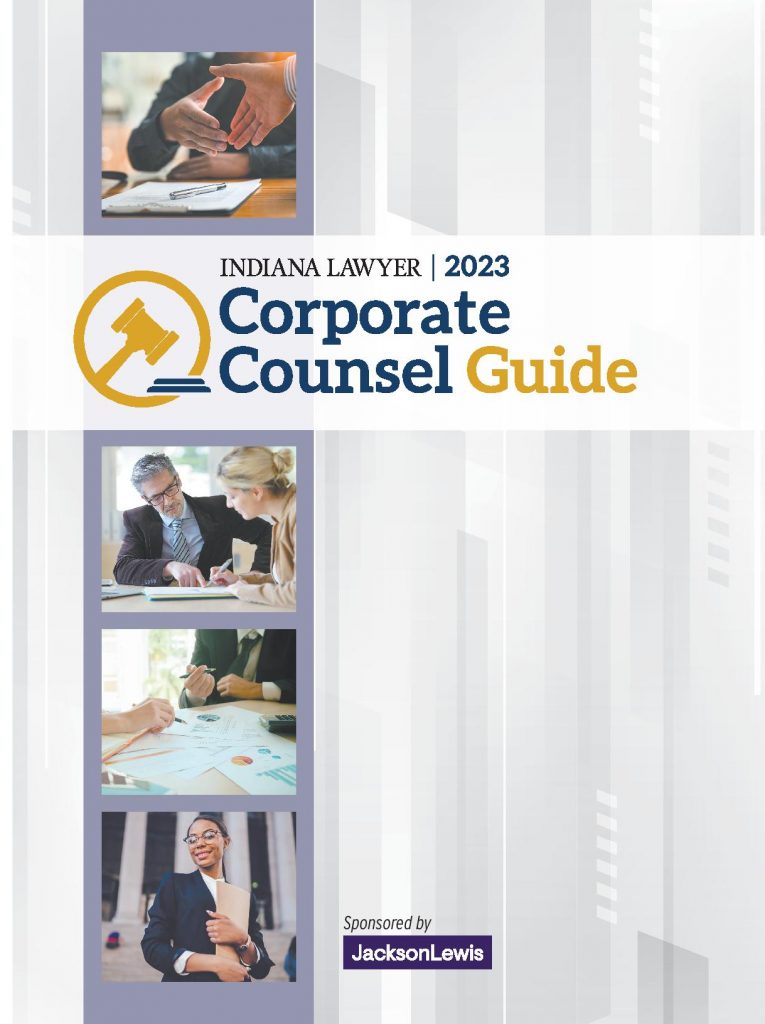 After a two-year hiatus, Indiana Lawyer's Corporate Counsel Guide is back this year in a new form.
As in years past, the 2023 Corporate Counsel Guide — which includes contact information for dozens of attorneys working for businesses, government agencies, sports teams and more — is available to print subscribers in a physical copy inserted into the Dec. 21, 2022, issue of Indiana Lawyer.
But this year, the guide is also available in an online database on the Indiana Lawyer website.
The guide includes names, addresses, phone numbers and email addresses for roughly 200 in-house attorneys. The online version allows users to search by attorney or company name.
Check it out at theindianalawyer.com/corporate-counsel-guide.
Please enable JavaScript to view this content.