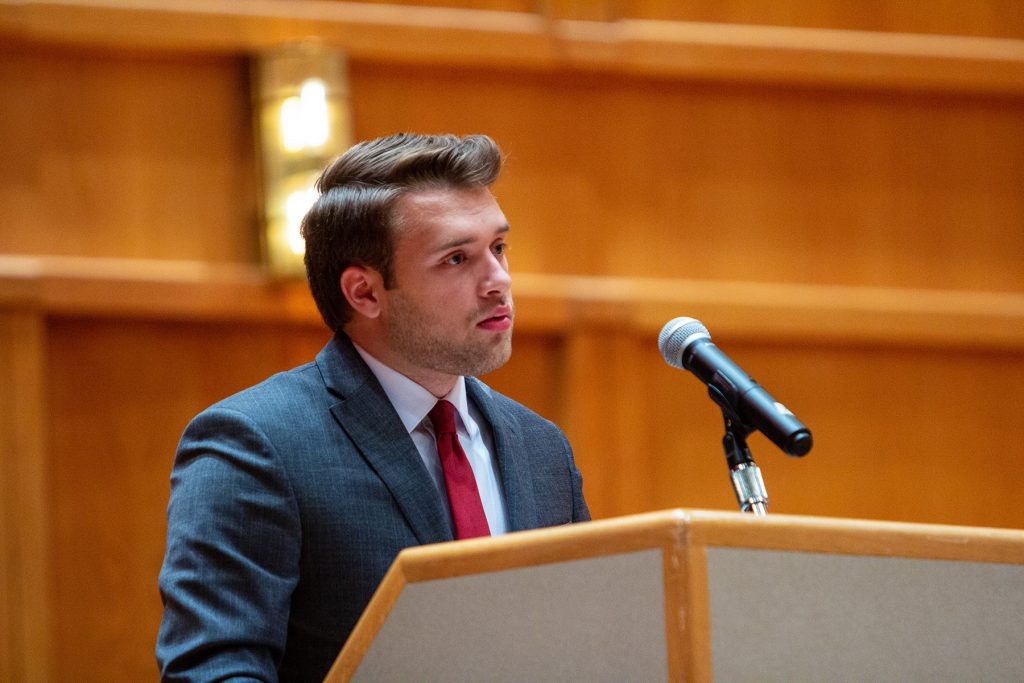 A Wabash College student who plans to pursue a career in the law has been awarded a Marshall Scholarship, a competitive international fellowship that will send him to the United Kingdom to continue his studies.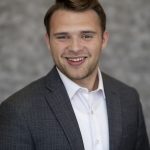 Cooper Smith, a native of Sellersburg and member of the Class of 2023, earned the two-year fellowship from the Marshall Commission, which looks for candidates who have the potential to excel as scholars,  leaders, and contributors to improved U.K.-U.S. understanding. During his time abroad, Smith will pursue a Master of Letters degree in legal and constitutional studies at the University of St. Andrews and a Master of Science degree in democracy and comparative politics at University College London.
"The Marshall Scholarship is one of the most important graduate fellowships offered, and Cooper is a terrific match for the program's aims and mission," Susan Albrecht, Wabash College fellowship adviser, said in a news release. "It takes much more than being academically talented and widely involved on campus to secure a Marshall. A student must also exhibit significant leadership potential, propose a program that includes strong rationale for study in the U.K., and demonstrate a desire to engage fully in the community while abroad."
A political science and history double major, Smith is a two-time winner of the Wabash Moot Court competition.
Beyond the Wabash campus, Smith has served in internships with the Legal Aid Society of Louisville, Kentucky, the Innocence Project of Florida and the Office of the Indiana Attorney General, each providing important preparation for his planned career as a public interest attorney and advocate.
Additionally, he has studied abroad in Valparaíso, Chile, where he researched the constitutional convention that was in progress there. Last year, he was one of 58 recipients of a Harry S. Truman Scholarship, awarded to promising young leaders and future public servants.
Smith is the fifth Wabash student to win a Marshall Scholarship, and the first since Thomas Halverson '87 was selected in 1989. Typically, fewer than 50 Americans receive the award annually, selected from nearly 1,200 nominated students.
"The Marshall Scholarship will help train me to be a better scholar and advocate," Smith said in the news release. "I hope to become an appellate or post-conviction litigator focused on criminal justice reform and use practice and scholarship to make a real difference.
"My two years in the U.K. will add a new dimension to my research on legal history, democratic institutions, and constitutional design," he continued. "The U.S. and U.K. share many common legal, political, and criminal justice crises. By studying U.K. solutions to common crises, I can shape my thinking about proper legal and political reforms for both countries."
Please enable JavaScript to view this content.