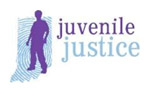 Lake Superior Judge Mary Beth Bonaventura recently found herself doing
what no other Indiana juvenile judge had done previously. She phoned the state's Department of Child Services and asked
Director James Payne, himself a former juvenile court judge, for permission to place a child outside Indiana. He reviewed
the case and granted her request.
But that instance isn't what bothers Judge Bonaventura or her colleagues throughout the state; it's that they're
forced to seek permission at all.
An unexpected, last-minute change in a bill during the 2009 special session stripped away much of the juvenile judges'
decision-making discretion for placements outside Indiana, and now all three government branches are reacting to how and why
that happened and whether it strengthens or hinders Indiana's juvenile justice system.
"This used to be a judicial decision, but now it's an executive department decision," said Indiana Court
of Appeals Chief Judge John Baker, who recently sat as a member of the legislative Commission on Courts as it examined this
issue. "I wasn't aware it was broken, or at least that there was a discussion outside the judiciary that it was
broken."
Special session surprise

With PL 182-2009(ss), Section 387, lawmakers amended Indiana Code §31-37-19-3(f) to require DCS recommendation
or approval for any out-ofstate placement, or else the county must pay for placement. The change came after the Indiana Supreme
Court in April ruled against the state agency and gave more deference to juvenile judges in making placement decisions when
there's a dispute about who should pay. Taking its case directly to the General Assembly, the DCS asked the lawmakers
to tweak state statute and give it more control.
 
The change happened without public discussion and surprised the judges, who
were still reeling from sweeping statutory changes made a year earlier giving the DCS more authority over juvenile justice
decisions and shifting some funding to the state.
The gamut of issues came up during the two Commission on Courts meetings in October, where all sides came together to discuss
the issues and some even pointed out potential constitutional issues that could arise.
"It's arrogant for judges to say or think that only judges can make those decisions and not the executive branch,
but our state's policy has been to leave it up to the judges and not have them second-guessed by the executive branch,"
Chief Judge Baker said, making an observation in his role filling in for Chief Justice Randall T. Shepard.
Speaking about her experience in Lake County, Judge Bonaventura said all placements are about what's best for children
and families, and the judges work to keep juveniles inside the state as much as possible, as long as needs are met. But she
doesn't like the idea of singling out and treating juveniles differently based on placement. Doing so, she said, raises
potential constitutional concerns â?? a separation of powers violation and questions about how the unrelated juvenile
justice provision was lumped into a massive budget bill.
Tippecanoe Juvenile Judge Loretta Rush, who chairs the Indiana Supreme Court's
Juvenile Justice Improvement Committee, told the interim legislative panel that all of the recent statutory changes negatively
impact their ability to do their job effectively.
"These decisions (that judges make) weigh heavily on us, and it sets our juvenile justice system backward to take away
this judicial discretion and place it with a state executive agency," she said.
Opposing sides

Several commission members voiced their frustration about the last-minute change and said they didn't know about the
provision until it became law. After hearing from a handful of unhappy juvenile judges, the committee voted overwhelming to
recommend that the General Assembly repeal that provision during the upcoming session.
Rep. Matt Pierce, D-Bloomington, called the revision a "fiscally-based decision that wasn't thought through."
Other lawmakers agreed and voiced similar concerns, saying they trusted the decisions Indiana juvenile judges have made and
that there hasn't been any rash of out-of-state placements about which the state should be concerned.
"I was totally unaware this was in the budget, and there
ought to be a do-over," said Sen. Tim Lanane, D-Anderson. "This goes very much to the independence of our judiciary
and who's in the best position to decide what's in the best interests of a child. I hope there would be extensive
debate on this."
The DCS director defended the law change that he'd specifically asked for during the special session, and Payne said
the rationale is focused more on best practices than money.
"I'm not here to talk about money, but money is a part of this," he told committee members. "We have
the treatment programs here to adequately serve their needs, and keeping children close to home is a best practice and something
this state can and should support."
The agency's main priority is to keep children close to home and "engage families" as much as possible,
Payne said. Outof-state placement is used as a last resort, and research shows Indiana has the capacity to keep virtually
every child here.
Nationally, many states are turning away from out-of-state placements, and more than half have limited them in order to keep
juveniles close to home, Payne said. He presented lawmakers with a 2008 report from the non-profit group known as IARCCA,
which describes itself as an Association of Children & Family Services, saying Hoosier judges have many in-state placement
options and there's a 30 percent bed capacity that remains open. He said Indiana could use existing resources to keep
virtually every child within the state and serve them adequately.
But judges disputed the report, some saying that it doesn't take into consideration that those facilities often decline
to take a particular juvenile when they are asked to do so by a judge.
Despite Payne's insistence that judges can still make out-of-state placements
without DCS approval, juvenile judges say their hands are tied because it's a "pay to place" setup: If they
don't consult the DCS first, then the cash-strapped counties would have to find money to pay for the placement. That
is difficult in tough economic times, but especially since another provision of the 2008 law change took away and transferred
to the state the local county fund previously used to pay for those placements and services.
Judge Rush said she recently asked her county council to set aside money and devote a specific line item in the budget to
use when the juvenile court disagrees with the DCS, but the county refused to do that.
St. Joseph Juvenile Judge Peter Nemeth criticized how the DCS operates and continues getting more authority to call the shots
on juvenile offenders, delinquents, and Children In Need of Services. The agency, he said, often seems as though it's
metaphorically throwing darts at a dartboard without knowing any particulars about a child or family, and disregards recommendations
by the key players and even its own local caseworkers.
"It's not the right thing to do, and it certainly interferes with judges doing their job," he said. "They
want to look at a piece of paper to make decisions. … Is that the way we want our justice system to operate for our kids
and their families?"
Please enable JavaScript to view this content.