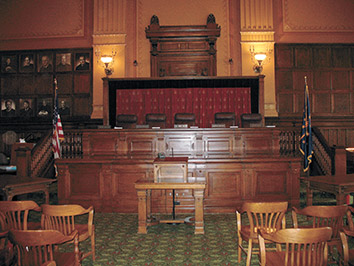 The Indiana Judicial Nominating Commission has picked Boone Circuit Judge Steven David, Marion Superior Judge Robyn Moberly,
and Bingham McHale attorney Karl Mulvaney as finalists for the next Indiana Supreme Court justice.
The public vote came nearly two hours after the commission began its 3 p.m. deliberations in executive session.
This story will be updated.
Please enable JavaScript to view this content.