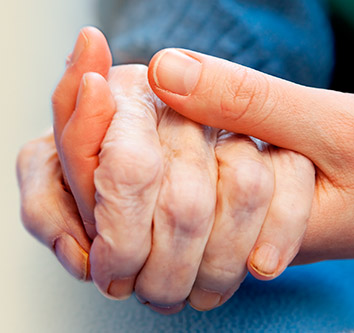 Lawyers practicing in family, elder, and probate law know the scenario well. Grandma lives in Florida where she can paint outside year-round, but three months ago she decided to temporarily move to Indiana to be near her kids. Soon after moving to the Hoosier state, she becomes seriously ill and family members in Indiana petition for guardianship.
Currently, Indiana law gives the courts in this state jurisdiction because she's physically residing here despite possibly retaining a permanent home or even already-ongoing guardianship proceedings in her home state of Florida.
New law changes are on the horizon, taking away the Hoosier courts' immediate jurisdiction in order to create more uniform guardianship laws throughout the country and reduce conflicts between states. If that happens, a trend that some family and elder-care advocates call "granny-snatching" could be addressed by the new laws. About 20 states have adopted the uniform changes, and Indiana could take action soon.
 
"We have good laws here in Indiana, but we could be doing better," said Lake Superior Judge Diane Kavadias Schneider, who says she's been focused on this issue for the better part of a decade. "We're starting to see these kinds of jurisdictional guardianship cases creep in the courts more, and the boomers will create a wave of this. People are aging and mobile and it's becoming more common."
An interim legislative committee on Oct. 13 drafted a proposed statute and is recommending that the Indiana General Assembly adopt the changes during its next session. The National Conference of Commissioners on Uniform State Laws approved and recommended the changes nationally in 2007, revising for the first time in a decade the comprehensive guardianship and protective proceedings statutes in what's known as the Uniform Adult Guardianship and Protective Proceedings Jurisdiction Act (UAGPPJA). The act addresses many problems relating to multiple jurisdictions, transfers, and out-of-state recognition of guardianship that are becoming more prevalent as society gets older and becomes more mobile.
Most states historically have had their own "kingdoms," where a guardian is appointed by a court in the state where the person requiring guardianship is domiciled or is physically present. But when those proceedings are contested, the court challenges between states become more complicated as attorneys must navigate the varying laws.
Carmel attorney George Slater, who sits on the Indiana State Bar Association's probate review committee and researched this law earlier in the year, said that Indiana courts don't fully recognize and credit guardianship decisions from other states.
"The minute they hit the state lines now, grandma is in our jurisdiction," the elder law attorney says. "We're such a mobile society, though, and we have to move beyond thinking about our borders to determine jurisdiction. This law says courts in different states need to cooperate more."
Under the proposed act, a court would have jurisdiction over an adult guardianship matter if the court is in that person's "home state." To be a home state, the first test is whether the incapacitated person was physically present in the state for at least six months prior to the filing. Courts can also consider whether the state is a "significant connection state," or a place in which that respondent has a significant connection other than physical presence and if evidence exists to that connection – such as a grandparent moving all of his or her property, selling other property, and even registering to vote there.
If another state has already initiated guardianship proceedings, then the Indiana court would have to check and see if that court or parties would contest guardianship in this state. Emergency petitions can also be used for temporary guardians, with the temporary period being increased from the current 60 days to 90 days required for notice. The Indiana court would have to dismiss the temporary status if the other out-of-state court requests it, according to the new act.
Each jurisdiction where guardianship is being examined would have to have the UAGPPJA in place. The Alzheimer's Association, Indiana Judges Association, Indiana Adult Guardianship Services Project, National College of Probate Judges, and the American Bar Association have all signed on in support of the changes.
Most of the feedback so far is positive, according to Slater and Judge Schneider. Some of the concerns raised have focused on the six-month residential requirement and taking away some of the state's individual jurisdiction, they said.
"This moves us out of our own kingdom or fiefdom into a cooperative national look at guardianships," Slater said.
Advocates for the new laws say that passing it would prevent the practice of "granny-snatching," which they have witnessed more frequently in recent years and will likely see more of in the future. One famous case raised this issue, when multi-millionaire Lillian Glasser – a longtime New Jersey resident – visited her daughter in Texas and that child petitioned and obtained guardianship through a Texas court, rather than her home state of New Jersey.
But the issue is more than those trying to use the courts in a deceptive fashion, Indiana attorneys say. Judge Schneider says that her court is two blocks from the Illinois state line, and a hospital on the border often results in people crossing the state line trying to find family members and get residency issues sorted out.
The judge sees those types of cases that are basically dueling guardianships – one case involves a husband receiving guardianship over his second wife with dementia, while the woman still has all of her property here in Indiana and the adult kids don't want her going to the other state. But the current laws tie the court's hands and cooperation between the two jurisdictions isn't required.
"It's not like we can't resolve them now, but this would make things easier," the judge said.
Carmel family law attorney Rebecca Geyer said many people try to move but don't realize they have to first get court authority. She has a case in California now where the wards and guardian were moving between states and ran into these jurisdictional hurdles.
"This is a great idea and should be considered," Geyer said. "I'm not sure if it makes Indiana more cutting edge because many are already doing this, but it would certainly make dealing with these issues a lot easier. Right now, it can be a nightmare. You might still have to retain counsel in another jurisdiction, but at least you'd have a starting point to know how jurisdiction applies."•
Please enable JavaScript to view this content.