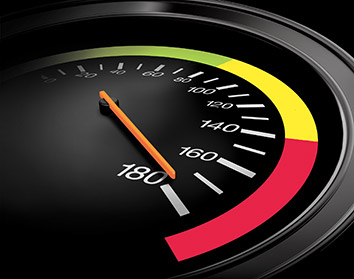 Fleeing in a vehicle from police is a crime, without a doubt. No one disputes that.
But whether that crime is considered a "violent" one worthy of an enhanced sentence under a long-standing federal career criminal statute is a legal nuance now an issue before the nation's highest court, and Indiana is playing a key role.
The Supreme Court of the United States will address that question Jan. 12 when it hears arguments in a case out of Indiana, and the result is likely to impact a handful of other cases already pending in the state's federal courts as well as reshape precedent on how these and other sentencing standards are viewed across the country.
"We have a piecemeal, Scrabble board of caselaw on this topic right now, and it's a case-by-case, crime-by-crime analysis," said Indianapolis attorney Brian Paul, who represents one defendant appealing on this issue at the 7th Circuit. "It's up to each individual judge and, as an attorney, you don't have any guidance on how this might be determined except that it might fall under some vague catch-all provision in this federal act about what a 'crime of violence' is."
The cases that are unfolding on this issue center on one provision in the Armed Career Criminal Act, first enacted in 1984 but revised periodically through the years. The controversial part of the law is the meaning of "violent felony," which has an element of the use, attempted use, or threatened use of physical force. Specifically, the act lists burglary, arson, extortion, or the use of explosives as applying, but it also includes anything that "otherwise involves conduct that presents a serious potential risk of physical injury to another."
That definition has been causing concern for years, and in recent years the SCOTUS has taken up cases to address it as applied to drunk driving, attempted murder, and other specific crimes. But now it's being tackled in connection with the use of a vehicle to flee from police.
As its new term began about two months ago, the SCOTUS on Sept. 28 granted certiorari in the case of Sykes v. United States, 09-11311, which comes from the Southern District of Indiana.
The defendant, Marcus Sykes, pleaded guilty in 2008 to being a felon in possession of a firearm after he'd been arrested for brandishing a gun while attempting to rob two people sitting in a parked car outside an Indianapolis liquor store. Though Sykes didn't follow through on his robbery attempt, police saw him toss the gun aside and arrested him. Sykes pleaded guilty and the probation office issued a pre-sentence report concluding that he was subject to a sentencing enhancement under the ACCA because of three previous violent felony convictions – two 1996 convictions for robbery and one in 2003 for resisting law enforcement in a vehicle, which is a Class D felony under state statute. Sykes objected to the sentence enhancement on grounds that his conviction for resisting law enforcement was not considered a violent felony under Indiana Code §35-44-3-3(b)(1)(A).
At the District level, U.S. Judge Larry McKinney rejected Sykes' argument and applied the enhancement, resulting in a 188-month prison sentence. The 7th Circuit Court of Appeals ruled on the case in March and affirmed the trial judge's enhancement decision, finding that it is considered a "violent felony" as the court had previously decided on other cases.
The appellate court applied its ruling in United States v. Spells, 537 F.3d 743, 753 (7th Cir.2008), finding that its precedent was "neither unworkable nor unsound" and grounds to reject Sykes' push that the past holding should be set aside. Though Sykes acknowledged the 7th Circuit's holding in Spells that vehicular fleeing from police counts as a violent felony under the ACCA's residual clause, he contended that the appellate court should instead follow what the 11th Circuit has done in United States v. Harrison, 558 F.3d 1280, 1292 (11th Cir.2009). There, the court held that a nearly identical Florida statute that punishes "fleeing law enforcement" is not a violent felony under the ACCA.
With the Circuit split, and a history of accepting other cases focusing on the "catch all" provision in the ACCA, the SCOTUS agreed to hear the issue.
Indianapolis-based public defender Bill Marsh with the Indiana Federal Community Defenders represents Sykes and is making his debut appearance before the high court.
"We have several of these cases from Indiana and Wisconsin and other states that are in the pipeline, all with similar state statutes on fleeing that we're talking about here," Marsh said. "This means a lot to those who are being charged and convicted on these grounds, with the penalty having a maximum of 10 years normally but turning into a minimum of 15 years under this. This is an evolving area, but it's narrow."
It doesn't make sense that a crime such as criminal recklessness, which sometimes is determined to be more serious than fleeing from police in a vehicle under state statute, has been determined to not be an ACCA predicate crime, March said. The U.S. Sentencing Guidelines also don't consider this type of offense to be considered "violent" and subject to longer sentences, he said.
"We just need consistency," Marsh said.
The U.S. Department of Justice and Solicitor General declined to comment on the Sykes case or the general issue prior to the arguments next month, instead referring to the merit briefs already submitted and whatever else may be on the record once the justices hear arguments.
But the impact of Sykes goes far beyond that particular case and will help determine the fate of other cases and the Hoosier attorneys representing those defendants.
Paul is an Ice Miller lawyer handling one of those cases pro bono before the 7th Circuit. That case is U.S. v. Jadrion Griffin, No. 10-2028, and stems from a ruling by U.S. Judge Richard Young in the Southern District of Indiana's Evansville division. A federal grand jury indicted Griffin in 2009 for various drug and gun-related offenses dating back to February 2007, and part of his eventual 360-month sentence in April delved into a past conviction of fleeing from police by vehicle.
But now that the SCOTUS has agreed to hear the other Indiana case on this issue, Paul has asked the 7th Circuit to hold off on deciding the Griffin case until the high court issues a decision – likely by the end of June.
"It's not totally shocking that the Supreme Court took Sykes, but it is somewhat because of how these cases continue going before the court," he said, referencing the decisions from recent years on "violent crimes."
In one case, Justice Antonin Scalia dissented and criticized that the court would likely have to decide this issue on each type of crime, rather than issuing some uniform guidance for judges and courts to follow. But what he finds even more troubling is that the government hasn't produced specific studies or statistics about how vehicular fleeing from police might be considered "violent," depending on speeds and demographics or other circumstances.
The Fair Sentencing Act is aimed at restoring fairness to federal sentences, and that same standard should apply here as it relates to crimes that under state law and even U.S. Sentencing Guidelines are not considered "similar" as far as "violence." Judge Richard Posner has described this as "an embarrassment to the law," Paul noted.
"I'm not a criminal lawyer and handle mostly civil cases, but I see how the confusion and lack of clarity here creates anxiety in the criminal justice community," he said. "This comes down to accountability. Basically, it's like prosecutors are saying, 'trust me, this is a crime of violence because we say so' and the judges are left to decide this by the seats of their pants, based on what they might consider is violent. We need to do better."•
 
Please enable JavaScript to view this content.