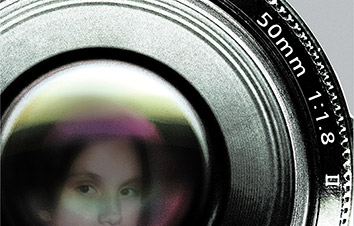 On July 1, Indiana will begin allowing the use of closed-circuit testimony in certain court cases. Introduced as House Bill 1215 and signed into law by Gov. Mitch Daniels, the amendment to Indiana Criminal Code 35-37-4-6 may help minimize emotional distress for child victims.
The legislation modifies code to say that for the purposes of verifying the time, content, and circumstances of a child victim's videotaped testimony in a criminal case, the child may attend a hearing via closed-circuit television. Previously, the code stated the child must be present at the hearing.
Advocates say it's a step in the right direction in minimizing harm to child victims.
Ann DeLaney, executive director of the Julian Center, said, "We have a responsibility to make things as easy as possible, within the confines of the law. Obviously, the defendant has the right to confront the accuser, but taking away barriers that intimidate victims just make sense.
"I used to prosecute child abuse cases – it's intimidating for a child to come into a courtroom with all those grownups anyway, let alone face their abuser," she said.
Many other states have been using closed-circuit testimony in cases that involve crimes against children. In Virginia, such a law has existed since 1988.
Virginia Criminal Code 18.2-67.9 is similar to Indiana's new law, but it offers children additional protections that Indiana does not include.
Lt. Dave Beckner of the Virginia State Police said that the criminal code was modified about 10 years ago to extend the use of closed-circuit testimony to children who are witnesses to murder. He said that each year, the state police's technical division receives between 70 and 85 requests from courts to install closed-circuit equipment. Between 1994 and 2003, he said, the majority of requests came from courts where a child was testifying as the victim of aggravated sexual battery. In that same period, only four courts requested closed-circuit television for a child's testimony in a murder case, he said.
Laura Berry, executive director of the Indiana Coalition Against Domestic Violence, said that while prosecutors tend to avoid putting children on the witness stand whenever possible, their testimony may be needed in cases of domestic violence.
"Children will get called upon if they witnessed an incident of violence, if the offender won't plead guilty, or if the child is the one who called 911," she said. "Testifying as a child is so traumatic, and you have to face someone who is either your dad or your mom and talk about what they've done – that's really hard."
ICADV reports that between July 1, 2008, and June 30, 2009, emergency shelters in Indiana served 4,461 adults and 3,895 children. Berry said that all of the children come to the shelter with a parent and may be either a primary victim or a secondary victim.
"There is a significant overlap between child abuse and domestic violence," she said.
Kerry Hyatt Blomquist, ICADV's legal director, said domestic violence is the most underreported crime in the nation. She wondered why HB 1215 did not include adult victims of domestic violence as "protected persons," and why no one asked for ICADV's input on the bill.
"It would've been nice to have been brought to the table," she said. "I think it's important to know that there's a constituency out there that is largely not being considered."
Blomquist said she understands that constitutional challenges may make it more difficult to extend the same protections to adults as children – a defendant is entitled to confront an alleged victim. In many states that allow children to testify via closed-circuit television, challenges to the law have been heard in court.
In the case of Maryland V. Craig, 497 U.S. 836 (1990), the U.S. Supreme Court held that the Confrontation Clause of the Sixth Amendment does not guarantee criminal defendants an absolute right to a face-to-face meeting with witnesses against them at trial. The case involved a daycare operator accused of sexual abuse of a child, whose testimony was provided via one-way closed-circuit television, shielding the victim from the defendant. The defense was able to make objections as if the witness were in the courtroom.
In its decision, the Supreme Court held that the Confrontation Clause's central purpose is to ensure the reliability of evidence against a defendant by subjecting it to rigorous testimony. The court held that if the victim is able to be cross-examined, thereby testing the reliability of testimony, and if shielding the victim upholds an important public policy, then the defendant's right to confrontation is satisfied. The court also held that Maryland's asserted interest in protecting child abuse victims was sufficiently compelling to warrant a shielding procedure.
In the divided opinion, four justices dissented.•
Please enable JavaScript to view this content.