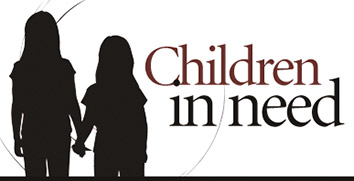 Danielle Pierson was 6 years old when she and her siblings became part of Indiana's foster care system. Over the next 12 years, she moved from home to home – sometimes returning to live with her mother for brief periods – until she turned 18 and aged out of foster care.
Now 27, Pierson is a guardian ad litem for Child Advocates Inc. In her role, she helps children who have been removed from their homes cope with the confusion and fear that accompanies life in foster care.
"Once you go into foster care you already have the feeling of something is wrong … a lot of our kids have that feeling of: nobody wants me," she said. "After a few years, you have no other reason to believe anyone wants you."
Planting roots
Growing up, Pierson lived in different foster homes in Indianapolis and changed schools almost every year until the time she reached high school. It's that kind of upheaval that the Indiana Department of Child Services is working to prevent, making "permanency" for children a priority – whether that means reunification with parents, adoption, guardianship, or, for older teens, independent living.
Child welfare advocates understand that once children enter foster care, it's important to find a safe, permanent home for them as quickly as possible – no one wants children to be shuffled from home to home or to wait indefinitely for a place to live.
 
Leslie Dunn, Indiana state director for GAL/CASA, explained that children have different perceptions of time.
"As an adult, I don't think Christmas is too far away," she said. "If you tell a child it's three months away, to them, that's forever. You might as well say it's five years, because it's not anytime soon – that's a long time for them. And I think if you're not at home and not with your toys and your friends, it's a long time to be away."
The federal Adoption and Foster Care Analysis and Reporting System shows that in 2010, Indiana ranked third nationwide in achieving overall permanency for children who have entered foster care and second nationwide in arranging adoptions. Part of the reason those figures have improved is that the DCS has
begun working harder to place children in relatives' homes. Dunn said that the DCS has recently begun devoting more energy to finding absentee fathers, in particular. But sometimes, she said, mothers may not know who the father is, or may be reluctant to provide his name.
"It used to be, we'd ask Mom, and she'd say I don't know, and we'd leave it at that," Dunn said. "Now, we ask grandparents: do you know who Dad is? We have to push further than that and really try to find them, because it's a whole side of the family."
Dave Judkins, deputy director of field operations for DCS, said the department will continue to focus on finding fathers.
"It's not necessarily just because we want that father to have the child, because maybe that father is not appropriate, but you don't find out about any of that unless you make an effort to find out," he said.
Judkins said that extended family – even newly discovered relatives on the father's side – may be more receptive than foster families to accept siblings into their homes. And as DCS continues to locate distant family, the percentage of siblings being placed together is increasing.
DCS's March 2011 Safely Home-Families First quarterly data report, which measures data annually through March of each year, shows that in 2008, 16.44 percent of children were placed in relatives' homes. That number had climbed to 25.57 percent as of March 31 this year. Siblings placed together also increased, with 65.69 percent being placed together in 2008, and 71.9 percent being placed together in 2011. But, Judkins said, while the data seems to indicate a step in the right direction, certain factors may distort statistics.


Dunn explained that sometimes, the reason siblings aren't placed together is that one or more of the children is placed in a residential facility for treatment of behavioral problems, disability, or criminal behavior. In general, it may be difficult for foster families to meet all the needs of all the children. "If you have a large family, and some of them have real issues, it's very difficult to find a foster family to take five children," she said.
Pierson recalled that she tended to be placed together with her younger brother more frequently than she was placed with her other brother and sister.
Meeting goals
During the first six months a child is in foster care, Dunn explained, the immediate goal is reunification with parents, if possible.
"You aim for permanency at six months – you hope the case is going to be over by then – but sometimes cases go on for much longer," she said. "But you need to give parents time to address their problems."
DCS has programs that help parents develop the skills they need to take care of their children. Father engagement workshops, substance abuse counseling, and domestic violence intervention are some of the initiatives DCS has undertaken in an effort to reunite families. But those efforts aren't always effective, particularly if parents aren't actively trying to correct their problem behaviors.
"The vast majority of the time, you have six months to work with the family, to see progress, and then you need to decide what path you're going to take," Dunn said.
After six months, the DCS can file for involuntary termination of parental rights if it determines that's what would be best for the child. Often, in TPR cases, a caseworker may sense that TPR is imminent when the parents either don't care to visit the child or aren't working toward agreed-upon goals, Dunn said.
While Indiana has improved in finding permanent homes for children, Judkins believes it can do better.
"There's a tendency for kids – not just in Indiana, but nationwide – for the kid to get stuck in the system," Judkins said. Pierson, having lived that reality, wants to do whatever she can to prevent other children from being stuck in limbo.
In 2009, Pierson created Foster Youth Connection of Indiana, an advocacy group that she hopes will make legislators more aware of the problems children face in foster care. She is especially concerned about young people who spend their childhoods in foster care and age out with no real sense of direction or belonging.
"I think that one of the biggest plans for me is permanency and ensuring that we have that plan early on instead of waiting until the last minute," she said.
Pierson – when she was about 16 or 17 – moved in with her high school English teacher. Her teacher, she said, is who helped her figure out the skills she needed to succeed on her own, and what she wanted to do with her life. Pierson ended up going to college and graduating from Indiana University-Purdue University Indianapolis with a bachelor's degree in sociology.
"I still have a relationship with my family and extended family; my relationship with my family isn't the best," she said. "We all took different types of paths."•
 
Please enable JavaScript to view this content.