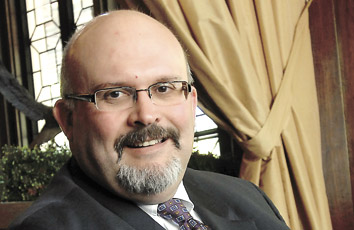 Throughout his career, James Dimos has displayed a genuine dedication to the legal and civic community, devoting his time to the development of the legal profession and the city of Indianapolis. He is currently one of 38 elected attorneys serving as a member of the American Bar Association's board of governors and has been on the ABA House of Delegates since 1994. Jim also is currently vice president of the Indiana State Bar Association. While some people look at involvement in their communities legal and civic as opportunities for résumé buildering and business development, Jim sees them as a necessity.
The best advice I ever received was
life is a marathon, not a sprint.
I wish I had known when I graduated law school that
learning the law was only part of what it takes to be a good lawyer.
My best stress reliever is
a book and a beach.
If I weren't a lawyer, I'd be
a sports broadcaster.
In 2012, I'd like to
visit Ellis Island on the 100th anniversary of my great-grandfather's arrival there from Greece.
The three words that best describe me are
passionate, patient and fair.
In my community, I'm passionate about
many things. Right now, my attention is on issues relating to access to justice and community youth sports. 
In the movie about my life,
Anthony Edwards would play me.
 
Please enable JavaScript to view this content.