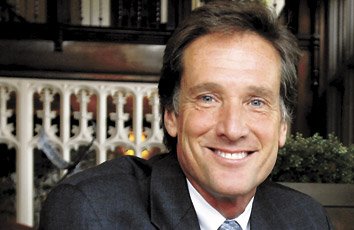 Judge Thomas Felts' legal knowledge and practice advice to young professionals has helped improve the legal community around him. He embraces the idea of mentoring not only his law clerks but also young attorneys litigating in his court. The former president of the Indiana Judges Association board is active in the legal community, including his involvement with the state bar and Commission on Courts. He also devotes time to improving the Fort Wayne community, including his service on the board of the Foellinger Foundation.
The best advice I ever received was
"always keep your eyes open for opportunities."
I wish I had known when I graduated law school that
the practice of law is, like most things, mostly about relationships.
My best stress reliever is
running.
If I weren't a lawyer, I'd
be a teacher or professor (but wishing I was singing and playing the piano in a bar somewhere tropical).
In 2012, I'd like to
have an even better year than a pretty-great 2011.
The three words that best describe me are
passionate, busy and well-rounded.
In my community, I'm passionate about
the not-for-profit community and my place in it.
In the movie about my life,
a somewhat younger Michael Douglas would play me.
Please enable JavaScript to view this content.