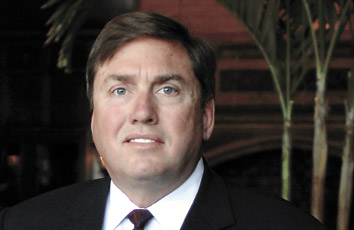 Robert Hicks' proven legal ability, extraordinary leadership skills, and outstanding professionalism make him stand out in the legal community. His exceptional achievement in business and law for more than 25 years has earned him the respect and admiration of his peers. Bob took a short hiatus from the practice of law, and subsequently used the skills he acquired while on Wall Street to quickly re-establish his practice. He has been a key leader in his firm's mission to impact early childhood education.
The best advice I ever received was
from a golfing partner …"Don't lay up. You hit your short irons just as badly as you hit your 3 wood."  "Don't lay up" can be good advice in business and life as well. 
I wish I had known when I graduated law school that
my future would be based mostly on hard work, integrity and fate and would have little to do with what I learned in law school.   
My best stress reliever is
hanging out with my family on spring break. 
If I weren't a lawyer, I'd be
a high school teacher and baseball coach. 
In 2012, I'd like to
continue to grow Taft's level of community "give back." 
The three words that best describe me are
quintessential Honey Badger (See the YouTube video to learn more about the Honey Badger).
In my community,
I'm passionate about helping disadvantaged families, early childhood education, and mentoring.
In the movie about my life,
Brad Pitt (because of our physical resemblance) would play me.
Please enable JavaScript to view this content.