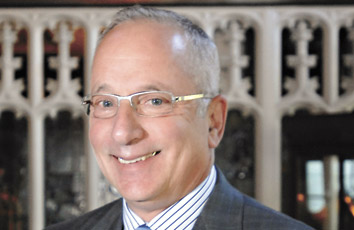 Andrew Mallor is the antidote to "bad lawyer" jokes. He strives to make the legal profession better through education and example. He has set a high bar for those practicing in family law. Andy leads by example in his practice, sharing his time and expertise with others about to enter the profession and through his involvement in the Bloomington community and local charities. He shines as an example to younger lawyers and constantly reaches back to help aspiring lawyers forward. His business savvy and legal intuition have earned Andy the moniker: a lawyer's lawyer.
The best advice I ever received was
to do the hardest tasks first, whether calling a client with less than a great result or dealing with a difficult problem.
I wish I had known when I graduated law school that
Bill Oliver, my tax professor, would come work with me after retiring from IU. I would have asked him for a better grade in tax class.
My best stress reliever is
attending theater with my family.
If I weren't a lawyer, I'd be:
Ironically I am doing it. I own Andrew Davis Menswear and have two full-time jobs.
In 2012, I'd like to
take a long vacation in Italy with my wife, Jane.
The three words that best describe me are
family-centered, service-oriented and entrepreneurial.
In my community, I'm passionate about
supporting the local arts and theaters and contributing to not-for-profits that make a difference.
In the movie about my life,
I have no idea who would play me, but I want Spielberg to direct.
Please enable JavaScript to view this content.