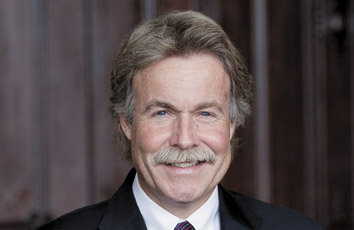 Patrick Shoulders is a prime example of what attorneys should do for the profession and their communities. Not only is he a well-respected trial attorney, but he dedicates a great deal of his time toward volunteer activities and helping young attorneys with an interest in litigation become better lawyers. Since 2002, he has co-chaired and served as a faculty member at the Trial Advocacy Skills College Trial Camp, and he is an active member and volunteer for the Evansville and Indiana State bar associations.
The best advice I ever received was
be yourself in the courtroom!
I wish I had known when I graduated law school that
nobody bats 1000 in this business.
My best stress reliever is
running.
If I weren't a lawyer, I'd be
a teacher.
In 2012, I'd like to
see my granddaughters more.
The three words that best describe me are
irreverent, impatient and inventive.
In my community, I'm passionate about
Indiana University, politics, public education, and all the arts.
In the movie about my life,
Hal Holbrook playing Mark Twain would play me.
Please enable JavaScript to view this content.