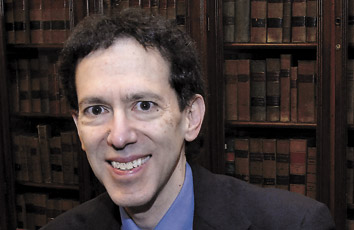 David Orentlicher has been shaping the future of the legal profession for more than 20 years. The professor and doctor is co-director of the William S. and Christine S. Hall Center for Law and Health at IU Robert H. McKinney School of Law. In addition to practicing medicine and law, David served for six years in the Indiana House of Representatives. He believes that because our society resolves so many of its most difficult moral challenges in the courts, lawyers have an important opportunity and responsibility to advance the cause of social justice.
The best advice I ever received was
lead with your unique selling point (from Gene Glick).
I wish I had known when I graduated law school that
my wife-to-be was only a two-hour drive away in Connecticut.
My best stress reliever is
being with my family.
If I weren't a lawyer, I'd be
a physician. No wait, I already am a physician.
In 2012, I'd like to
find time to write my next book.
The three words that best describe me are
person of integrity.
In the movie about my life,
Sam Waterston would play me.
In my community, I'm passionate about
equality for all persons.
 
Please enable JavaScript to view this content.