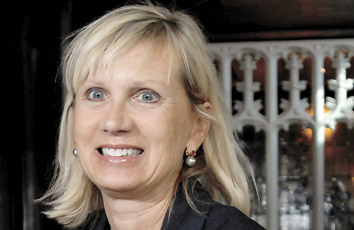 Mary Solada inspires strength through example. She exemplifies the work ethic and determination required to achieve great things. During her nearly 30 years practicing real estate, zoning and planning law, she has logged many professional achievements. Most recently, Mary's election as managing partner of Bingham Greenebaum Doll's Indianapolis office earned her a place in the firm's history as the first female named to that position. She is known as a fierce and loyal advocate for her firm, her clients and her community.
The best advice I ever received was
think first, speak second.
I wish I had known when I graduated law school that
clients need constant care and feeding.
My best stress reliever is
hitting golf balls.
If I weren't a lawyer, I'd be
a city manager.
In 2012, I'd like to
continue to improve at whatever I do everyday!
The three words that best describe me are
dedicated, loyal and determined.
In the movie about my life,
Susan Sarandon would play me.
In my community, I'm passionate about
improving literacy rates in Indianapolis Public Schools.
Please enable JavaScript to view this content.