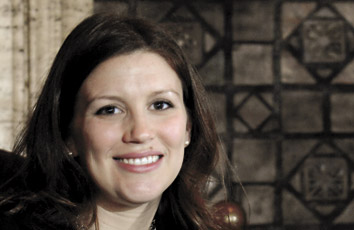 Margaret Christensen is the definition of an inspiring leader. With her legal experience in construction and business contract law, she approached the Indiana Plumbing, Heating and Cooling Contractors Association to work with contractors on legal matters and has been a featured presenter at the group's convention. Meg's passion for helping others extends into various organizations, including Trusted Mentors.
In 2012, I'd like to
have a happy, healthy baby girl in July.
The best advice I could give a recent law school graduate is
stay in touch with your law school and undergraduate classmates. They'll turn out to be your best clients, referral sources and peer mentors.
The three words that best describe me are
curious, optimistic and engaged.
My long-term career goal is
balance.
If I weren't an attorney, I'd be
a lobbyist or other legislative professional.
My escape from work is
Pilates and ice cream.
My mentor has taught me
to slow down and handle things one at a time.
In the movie about my life
Jennifer Garner would play me because she has a balanced life and doesn't take herself too seriously.
Please enable JavaScript to view this content.