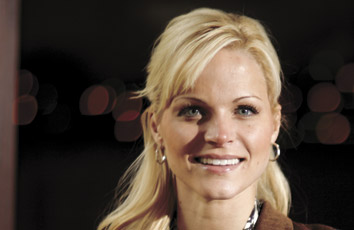 Angela Green, who focuses her practice on complex litigation, legislative and regulatory issues in environmental law, regularly works with fellow attorneys and clients on cases that require her to shift seamlessly from one forum to another. Her versatility and broad skill set have allowed her to become a highly valued member of her firm.
In 2012, I'd like to
master the work/life balance.
The best advice I could give a recent law school graduate is
to find a good mentor.
The three words that best describe me are
strong, versatile and inquisitive.
My long-term career goal is
to hone my litigation skills and become a more effective advocate.
If I weren't an attorney, I'd be
an archaeologist or historian. I'm endlessly fascinated by human nature and the evolution of civilization.
My escape from work is
Virginia civil war battlefields.
My mentor has taught me
that principles matter.
In the movie about my life,
someone classically trained in the arts of both comedy and drama would play me.
 
Please enable JavaScript to view this content.