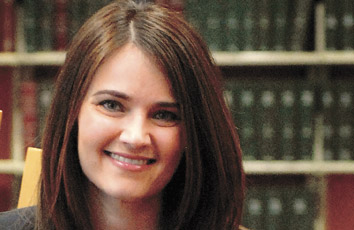 Anna Mandula, a general negligence and health care attorney, has shown herself in the community to be an honorable and excellent example of what a young lawyer should be: she has class, intelligence, ethics, humility and integrity. She participates in Share the Love to support women in the community and supports The Cancer Resource Centre. Anna is always willing to lend a hand to fellow attorneys.
In 2012, I'd like to
continue to gain knowledge and experience to build my career and be better able to serve clients and positively impact the community at large.
The best advice I could give a recent law school graduate is
to remember that what you lack in experience, make up for in preparation.
The three words that best describe me are
hardworking, determined and honest.
My long-term career goal is
to make partner at my firm.
If I weren't an attorney, I'd be
an interior designer and decorator.
My escape from work is
spending as much time as possible with my family and friends and redecorating my house (and my parents' house, too).
My mentor has taught me
(and continues to teach me) what being an attorney is all about; to not be afraid to admit when you don't know something; and the value of extensive preparation.
In the movie about my life,
Rachel Weisz would play me.
Please enable JavaScript to view this content.