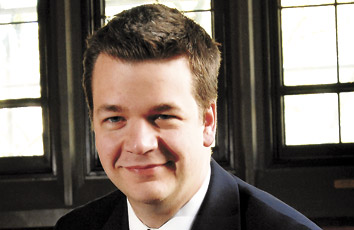 Todd Relue's work ethic, responsiveness and ability to critically analyze complex issues have differentiated him from his peers. He is dedicated to all endeavors he undertakes – his work, his family and community service.
In 2012, I'd like to
become involved with the Judges and Lawyers Assistance Program. JLAP does great work furthering the profession by helping judges and attorneys address issues ranging from substance abuse to mental and physical health impairments to job transitions.
The best advice I could give a recent law school graduate is
to take advantage of our fantastic state and local bar associations.  In tough economic times, bar association dues may seem like just another expense, but the associations offer numerous leadership opportunities and connections to other attorneys and judges that are invaluable, especially for those just starting their careers.
The three words that best describe me are
dedicated, capable and creative.
My long-term career goal is
to develop a reputation as a knowledgeable and principled advocate who consistently provides sound legal advice to my clients.  I would also like to advance professionally within my firm and continue to take on more leadership roles that directly impact the members of the community in which I live and work.
If I weren't an attorney, I would
probably be a doctor because, like the law, medicine involves the application of specialized knowledge and training to help people alleviate serious issues that are impacting their lives.
My escape from work is
running.
My mentor has taught me
the importance of extending opportunities to younger attorneys. 
In the movie about my life,
a younger Matt Damon would play me.
Please enable JavaScript to view this content.