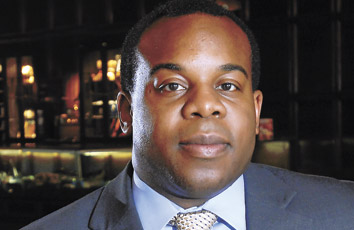 Litigator Stephen Reynolds is respected as a practitioner by his colleagues, clients and other attorneys. He is known for having a quick mind and tireless work ethic, and for always conducting himself with professionalism and civility.
In 2012, I'd like to
continue to grow my practice in products liability litigation, trade secrets litigation, municipal and government entity litigation, and electronic discovery coordination and management.
The best advice I could give a recent law school graduate is
work with people you like.
The three words that best describe me are
hardworking, fun and energetic.
My long-term career goal is
to continue to do interesting, challenging legal work.
If I weren't an attorney, I'd be
a software developer.
My escape from work is
my wife, Phyllisia Gant-Reynolds, and our new baby.
My mentor has taught me
if I had to pick one lesson that my attorney mentors have repeatedly stressed, it is the importance of attention to details.
In the movie about my life,
Derek Luke would play me.
 
Please enable JavaScript to view this content.