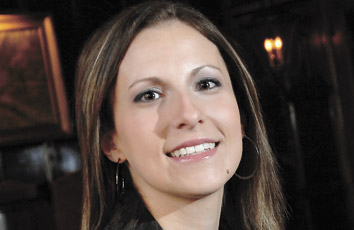 Sarah Starkey's fluency in Spanish has played an important role in growing her family law practice and helping the Hispanic community. She dedicates more time to pro bono work than any other attorney in her office, and it is her sincere desire to help others that drives her.
In 2012, I'd like to
enjoy my friends and family to the fullest. While hard work is rewarding, the relationships with the people in our lives are what matter most. 
The best advice I could give a recent law school graduate is
to be proud of your profession, but stay grounded. 
The three words that best describe me are
compassionate, unfiltered and motivated.
My long-term career goal is
to establish a reputation as a successful attorney and friend to my colleagues. 
If I weren't an attorney, I'd be
una profesora de Espanol.
My escape from work is
music, from listening to old favorites like Van Morrison and Eric Clapton, to exploring new artists like Gotye and Bon Iver.
My mentor has taught me
that you will continue to learn every day of your career and that a positive reputation amongst your peers is key. 
In the movie about my life,
Keri Russell would play me.  Aside from being the star of my favorite show of all time, "Felicity," and having naturally curly hair, she seems genuine and choosy about the type of work she does. 
 
Please enable JavaScript to view this content.