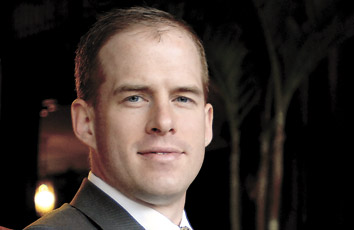 Stephen Unger's energy and knowledge make him an invaluable team member for clients and colleagues, who significantly value his opinions and advice. His motivation for community involvement stems from his passion in the legal profession, in the communities where he lives and works, and in his faith.
The best advice I could give a recent law school graduate is
become an expert on each new task, and be more prepared than everyone else.
In 2012, I'd like to
spend more time with my family.
The three words that best describe me are
realistic, affable and economical.
My long-term career goal is
simply to be respected as someone who does quality work and provides good legal advice.   
My escape from work is
my kids.
My mentor has taught me
patience. My professional career is not a sprint.  And if you do good work, the rest will take care of itself.    
If I weren't an attorney, I
probably would have followed my dad into coaching basketball.
In the movie about my life,
my wife says Matt Damon would play me. I'll go along with that.
Please enable JavaScript to view this content.