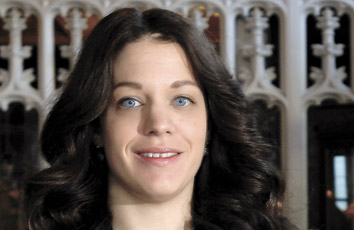 Kyra Wagoner is like most attorneys who are Type-A, highly ambitious and organized, but her passion for education and learning nuances of the law make her stand out. She has the potential to be an industry leader and trailblazer for women in the commercial real estate industry.
In 2012, I'd like to
complete a sprint triathlon. 
The best advice I could give a recent law school graduate is
pursue what really interests you. There are many ways to utilize a law degree, and you will not be happy working hard if you do not love what you are doing. 
The three words that best describe me are
diligent, compassionate and unflappable.
My long-term career goal is
to be a prominent commercial real estate attorney in Indiana and be in a position where I can be an agent of change in my community.
If I weren't an attorney, I'd be
a producer of a television show on either the Travel Channel or HGTV.
My mentor has taught me
to take control of my career.  It is my responsibility to make sure I am doing the work that I want to do. 
My escape from work is
music. 
In the movie about my life,
Tina Fey would play me.
Please enable JavaScript to view this content.