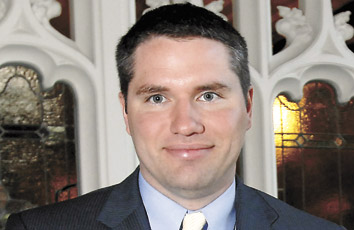 Lewis Wooton's diverse background, which includes working as a farmer, in a factory, and in a prosecutor's office, allows him to bring a unique perspective to any situation. In the short time he's been in practice, he's gained an understanding of insurance coverage law that is far greater than most lawyers who are twice his age.
In 2012, I'd like to
continue to learn.
The best advice I could give a recent law school graduate is
volunteer for as many things as possible.
The three words that best describe me are
father, Hoosier and persistent.
My long-term career goal is
to have a career that is fulfilling and rewarding.
If I weren't an attorney, I'd be
a teacher.
My escape from work is
golfing and spending time with my wife, Amanda, and my kids, Lillian and Andrew.
My mentor has taught me
be prepared, be honest and be practical. 
In the movie about my life, this actor would play me:
My favorite actor is Clint Eastwood, but my friends say one of the Baldwin brothers. 
Please enable JavaScript to view this content.