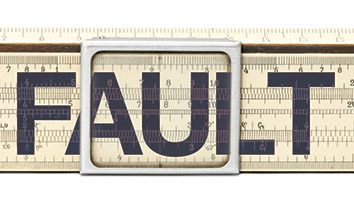 The fatal shooting of a guest in a Speedway motel by a former employee and the resulting civil litigation leaves the Indiana Supreme Court to decide whether arguments of common law or a 1980s statute governs the premises owner's degree of liability. Trial and defense lawyers are paying keen attention.
In Mary E. Santelli, as Administrator of the Estate of James F. Santelli v. Abu M. Rahmatullah, individually, and d/b/a Super 8 Motel, 49S04-1212-CT-667, justices were faced with competing arguments Feb. 14 on the supremacy of the Comparative Fault Act or the very duty doctrine. Santelli drew amicus briefs from the Defense Trial Counsel of Indiana and the Indiana Trial Lawyers Association.
In October 2005, James Santelli was a guest at a Super 8 motel owned by Abu Rahmatullah. Santelli was murdered by Joseph Pryor, a former hotel maintenance worker with a criminal past who retained a master keycard after his employment. Pryor confessed to robbing and killing Santelli and was sentenced to 85 years in prison.
Santelli's estate sued Rahmatullah and the hotel, arguing, among other things, that the hotel was negligent for not checking Pryor's background and for failing to take adequate safeguards against crime. A Marion Superior jury calculated damages for the estate at $2.07 million. Under Indiana's Comparative Fault Act, Indiana Code 34-51-2-1, the jury assigned 97 percent of fault to Pryor, 1 percent to Santelli and 2 percent to Rahmatullah, who thus owed the estate $41,400 under the verdict.
The Court of Appeals reversed and remanded for a new trial, ordering the jury instructed on the very duty doctrine, which holds that a premises owner owes a level of reasonable care to protect patrons against foreseeable crime. The appellate panel said the Comparative Fault Act didn't abrogate the very duty doctrine, holding instead that "the joint and
several liability rule as a component of the very duty doctrine is appropriate and just."
"That decision was a matter of public policy," James R. Fisher of Miller & Fisher LLC argued on behalf of the estate in support of affirming the Court of Appeals' remand for a new trial. Fisher said courts have long established that under the very duty doctrine, proprietors owe a reasonable level of care to protect patrons. The question before the court, he told the justices, was "whether the public policy has now changed."
Danford Due of Due Doyle Fanning LLP argued on behalf of Rahmatullah that the public policy was made clear when the Legislature amended the Comparative Fault Act in 1995 to include intentional conduct of nonparties, including those who commit crimes.
"The jury in this case got it right; the Legislature got it right," Due said. "The evidence was overwhelmingly favorable" that the hotel exercised reasonable care, he said, noting there was no evidence the keycard was used in the crime or that the hotel, as Fisher argued, "was an open nest of criminals."
Justice Loretta Rush challenged Due on those assertions, noting that the trial court on a motion to correct error found that the evidence didn't support the jury's allocation of fault. "The trial court did take a look at it after the verdict came in and disagreed with what you are saying," she said.
Due said there was no evidence of forced entry, and that the hotel employed various locking systems and other safeguards. "There was a lot of evidence that there was adequate security," he said.
 
Donald B. Kite Sr. chairs the amicus committee for DTCI and said how the justices decide Santelli will have broad ramifications. "If the Court of Appeals decision stands, those who had minimal responsibility will be held responsible for more than their share of damages."
That could extend to any number of premises open to the public. "You can certainly see insurers excluding coverage or raising premiums, and that certainly has an effect on everyone," Kite said.
Under the Comparative Fault Act, he said, "We're just asking jurors and juries to do what we've been asking them to do all along."
Winingham
William Winingham wrote an amicus brief for ITLA and agreed the decision will have important consequences, but for different reasons. He said there's a public policy interest in requiring proprietors to meet a level of care to promote public safety.
"If a hotel, for instance in this case, has a duty to use reasonable care to make sure people don't get attacked on their property, it does not seem fair to us to blame the criminal," Winingham said, "and shove fault onto that criminal to reduce your liability."
"The Supreme Court is really in the best position to establish public policy," he said. "What you want is a uniform public policy," rather than differing results based on "whims of individual juries."
Fisher encountered some tough questions on the foundation of the common law basis of his argument. "I don't think anybody ever mentions the very duty doctrine; that seems to be a shorthand," Justice Robert Rucker said. "Once you call it a doctrine, then it becomes a common law status and sort of elevates it.
"I guess my problem is, I don't see it as a common law doctrine. I don't see this court having adopted it; it was a principal of law that was cited, and that's it," Rucker said.
Fisher replied that Rubin v. Johnson, 550 N.E.2d 324 (Ind. Ct. App. 1990), set forth the very duty doctrine under Restatement (Second) of Torts (1965) §449 as Indiana law. That section holds, "If the likelihood that a third person may act in a particular manner is the hazard or one of the hazards which makes the actor negligent, such an act whether innocent, negligent, intentionally tortious, or criminal does not prevent the actor from being liable for harm caused thereby."
"If you're right," Chief Justice Brent Dickson asked Fisher, "then why did the Legislature expressly supersede that with the Comparative Fault Act?"
"I don't believe they did," Fisher replied. "I don't believe that they intended, for example, that you may now defend an assault case by saying, 'the victim brought it on himself.'"
Due argued that the very duty doctrine has never been enshrined in Indiana law. Quizzed by Dickson, Rucker and Justice Steven David on whether instructions given to jurors met the statutory requirement that they "shall" determine percentage of fault among various parties, he said he believed the instruction offered was that jurors "may" do so.
But Due said jurors knew that they could assign fault as they determined, and opposing counsel argued to jurors that the hotel should bear full liability. He pointed to Paragon Family Rest. v. Bartolini, 799 N.E.2d 1048, 1052 (Ind. 2003), in which the Supreme Court held that allocation of fault could be applied to criminal defendants. "That's the law in Indiana; that's the law of this court, that's the law of comparative fault," Due said.
Jurors, he said, "could have allocated 100 percent of the fault to my client in this particular case had the evidence warranted it. The evidence simply did not warrant it."•
Please enable JavaScript to view this content.