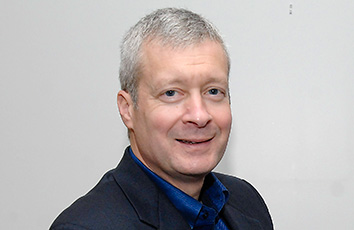 William Bock III has used his legal skills to play an instrumental role in fighting for clean sport in the United States. He was the lead attorney for the Colorado-based U.S. Anti-Doping Agency – where he serves as general counsel – on its case against cyclist Lance Armstrong. Bill also was involved in the steroid case against baseball player Barry Bonds. His values and determination to pursue the truth have made him one of the country's leading anti-doping attorneys, and his earnestness and empathy have won over adversaries. He frequently litigates cases in Indiana's state and federal courts, including the casino revenue lawsuits out of East Chicago. A client once told a partner at Kroger Gardis & Regas that he didn't want Bill to work on his case because he was "too nice of a guy." Bill won the client's case.
If you could take a sabbatical from the law for a year to work your fantasy job, what job would you choose?
Ski instructor, to enjoy the outdoors and become a better skier than I am currently.
If you could meet and spend a day with one lawyer from history, who would it be and why?
John Adams, to ask him about pivotal moments from the Revolutionary era.
What civic cause is the most important to you?
Protection of the fundamental liberties set forth in the Bill of Rights.
If you could pick a theme song to describe your life, what would it be?
"Chariots of Fire." It doesn't need to work out the way you plan it, you just need to keep the faith.
In life or law, what bugs you?
When I take someone for granted or forget to thank them for something they have done for me. Happens too often.
What advice would you give your 25-year-old self?
Buy Microsoft. Sell high. Buy Apple.
If a drink or sandwich were to be named after you, what would it be called and what would be in it?
"The Mountain Goat" – rye bread, turkey, ham and spicy mustard.
If you could have one superpower, what would it be?
Mind reader. It would be great for marriage, parenting and a lot of other stuff!
Would a world without 24/7 technology be a good or bad thing?
Bad. You can't go back.
Numerous TV shows center around lawyers and their practices. Are any of them close to realistic?
No way.
What class in law school did you find the most difficult?
Labor Law. It started at 8 a.m. during my last semester, third year.
Please enable JavaScript to view this content.