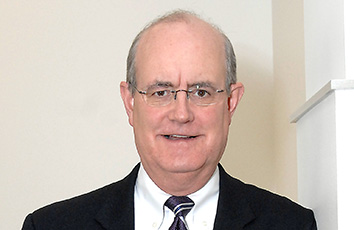 J. Joseph Tanner is recognized as a tactical leader in product liability litigation, having successfully served as counsel for companies in diverse industries. He represents regional and global manufacturers in state, federal and appellate courts throughout the U.S. and Canada and handles numerous international disputes and arbitrations in Canada, China and Europe. After a firm merger in 2012, Joe was chosen to lead the new Faegre Baker Daniels LLP product liability and environmental group comprised of more than 90 professionals in seven offices. He's active in his community in organizations such as Zionsville Youth Soccer Association and the Zionsville Rotary Club.
Your practice takes you around the world. Where's your favorite place to visit and why? 
My favorite place to travel for a case has been Sweden – great people and great food. 
If you could take a sabbatical from the law for a year to work your fantasy job, what job would you choose?
Teach high school and coach basketball.
What class in law school did you find the most difficult? 
Tax and secured transactions. That is why I am a product liability lawyer.
What civic cause is the most important to you? 
Youth sports organizations like our local soccer association and boys and girls clubs. Also, the mission of the International Center of Indianapolis is important to our community.
If you could go back in time, "when" would you go to and what would you do? 
To the time when our framers where debating the Constitution to see if our country today is what they had in mind.
Would a world without 24/7 technology be a good or bad thing?
The huge volume can be challenging. 12/5 would be perfect.
What advice would you give your 25-year-old self?
Thank your parents more and follow the same path. It's been a great one for me. 
Numerous TV shows center around lawyers and their practices. Are any of them close to realistic? 
Some are good for entertainment, but I am not sure they accurately reflect my day-to-day professional life. 
Please enable JavaScript to view this content.