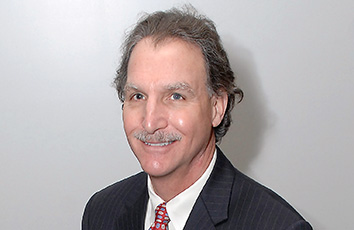 Richard A. Waples is a leading attorney in the area of Section 1983 litigation and constitutional law. He's achieved landmark decisions that have advanced the protection of individual rights and liberties, including a wrongful death suit that led to changes in the Marion County Arrestee Processing Center so that suicidal inmates are tracked and monitored. His pro bono work includes helping a 15-year-old boy move from solitary confinement in an adult correctional facility to an age-appropriate unit with supportive services and education. He also advises many attorneys with questions on Section 1983 law and serves on the Local Rules Committee for the U.S. District Court for the Southern District of Indiana. Before entering private practice, he was legal director for the American Civil Liberties Union of Indiana for 11 years.
If you could take a sabbatical from the law for a year to work your fantasy job, what job would you choose?
Combating ivory poachers in Africa.
If you could meet and spend a day with one lawyer from history, who would it be and why?
Abe Lincoln, because of his historical importance and his sense of humor. 
What civic cause is the most important to you?
I consider global warming to be the most important and greatest challenge of our time. 
If you could go back in time, "when" would you go to and what would you do?
To the time when Jesus was alive. And I'd bring a video camera. 
In life or law, what bugs you?
Pretence.
What advice would you give your 25-year-old self?
Relax, focus, and stretch. 
If you could have one superpower, what would it be?
Flight.
What do you find scary?
Intolerance and ignorance, especially in combination.
If you could pick a theme song to describe your life, what would it be?
Not a song, but a poem, "The World's Alright," by Robert Service.
Would a world without 24/7 technology be a good or bad thing?
Technology is neither good nor bad, it's what we do with it.
Please enable JavaScript to view this content.