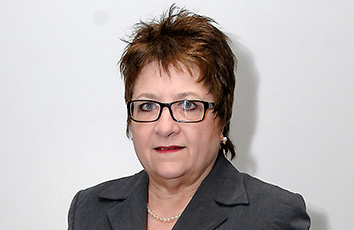 Judy L. Woods is an exemplary attorney, legal scholar, community leader and mentor. She is one of the state's top commercial and business litigators, focusing on complex commercial and "bet the company" litigation. For 20 years, she has been published regularly in numerous law journals, and she is the author of three volumes of Indiana Practice and Procedure. As a member and chair of the Advisory Committee on Litigation to the Presbyterian Church (USA), Judy advises church officials at the national level about constitutional and other litigation matters in federal and state courts. Her work in the banking and accounting fields often put her in settings in which she was the only woman in the room. By being one of the best, Judy has quietly opened doors for women and patiently held them open for those who have come after her.
If you could take a sabbatical from the law for a year to work your fantasy job, what job would you choose?
I would go on an archeological dig in Africa or the near East. Before law school I did graduate work in and taught anthropology.
What civic cause is the most important to you?
Supporting the arts. We need more than sports and business to be a world-class community. We need music, opera, theater, literature, dance and visual arts. The arts humanize us and challenge us to be better and go farther.
What do you find scary?
Growing intolerance and illiteracy in the world as a result of over reliance on the Internet and social media and increasing political polarization. An educated citizenry is necessary to maintain the rule of law.
What class in law school did you find the most difficult?
Business mergers and acquisitions, because I was doing M & A work for a large bank at the time and looked at everything from a very practical, client's point of view, not the lawyer's perspective.
In life or law, what bugs you?
Persistent prejudice and lack of diversity. We still have a long way to go in law and life before there is gender equality.
Numerous TV shows center around lawyers and their practices. Are any of them close to realistic?
"Law and Order," "The Good Wife," etc. all have some elements of truth, but none of them captures the amount of behind-the-scenes work that goes into being a good lawyer – reading the law, reviewing the documents, editing and re-editing drafts. One of my mentors, Judge James Kirsch, taught me that being a good lawyer is 90 percent preparation and 10 percent presentation.
If a drink or sandwich were to be named after you, what would it be called and what would be in it?
The sandwich would be thick and have a lot of layers because that is my life – lots of layers of different experiences. I would cut it into precise triangles to represent my attention to detail and call it the "Martha."
 
Please enable JavaScript to view this content.