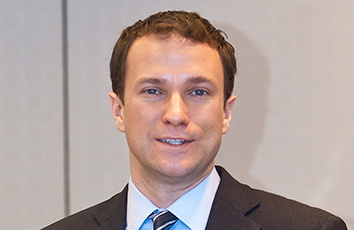 When Timothy A. Emerick participated in a Masters of Accounting program at the University of Illinois, he convinced the law school to allow him to take a course as an elective. After his first class, the certified public accountant knew that law school was in his future. His CPA experience is invaluable to his legal practice that focuses on mergers and acquisitions, financings and real estate transactions. Each year, he volunteers at the University of Notre Dame/St. Mary's Tax Assistance program, providing free income tax preparation to low-income families. Tim has also assisted with numerous general corporate and real estate matters for nonprofits on a pro bono basis.
If you could meet and spend a day with one lawyer from history, who would it be and why?
I would like to spend a day with Tim Russert. His life story is impressive and inspiring.
What do you find scary?
The tendency for our society to run to the extremes and refuse to be reasonable and cooperate. From playgrounds to Washington, the trend seems to be for everyone to dig in their heels and hold onto their positions at all costs, a dangerous trend.
What's the most important thing your mentor has taught you?
Think long-term. With a legal career that will hopefully span nearly 40 years, a few bad days are bound to happen. That's hard to remember some days, but great advice.
What civic cause is the most important to you?
I'm a member of the board of Unity Gardens Inc., an organization that strives to "grow" stronger communities while providing everyone access to affordable, healthy food.
In life or law, what bugs you?
Inconsiderate and selfish people.
If a drink or sandwich were to be named after you, what would it be called and what would be in it?
"The InTiminator" – grilled cheese on rye with tomato, bacon and pesto.
Please enable JavaScript to view this content.