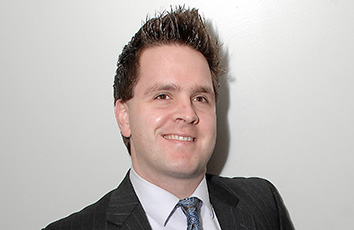 Casey C. Kannenberg, still in the early stages of his career, has already made a lasting impression at his firm as a litigation associate and in the community through high-caliber work. Casey strives to be a "complete" attorney, which to him is a person who is an excellent lawyer and integral player in the legal profession and community at large. Casey is active in the Indiana State Bar Association, serving as secretary/treasurer in 2013 for the Young Lawyers Section. He also serves as chair of the Randall T. Shepard Art Project Steering Committee, which was developed through the ISBA's Leadership Development Academy. The committee is working toward installing an interactive art project in an Evansville park that both honors the former Indiana chief justice and on which children can play.
If you could meet and spend a day with one lawyer from history, who would it be and why? 
Thurgood Marshall, he was our country's consummate advocate for justice and equality.
What class in law school did you find the most difficult?
Real Property. I hope to never encounter the rule against perpetuities in my practice.
Would a world without 24/7 technology be a good or bad thing?
It might be more peaceful and carefree, but we would all go crazy not being able to instantaneously Google the name of the movie you are watching right now to find out that actor's name, who you swear was in some other movie you saw a couple weeks ago.
Numerous TV shows center around lawyers and their practices. Are any of them close to realistic?
I certainly hope that there are Denny Cranes and Alan Shores out there somewhere. Most courtroom antics are not that colorful and legendary, however.
What civic cause is the most important to you?
The Make-a-Wish Foundation.
What's the most important thing your mentor has taught you?
The common theme among those who I consider mentors is civility in the practice of law.
Please enable JavaScript to view this content.