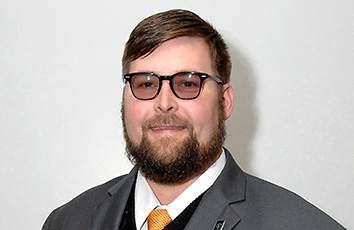 David P. Lynch is as comfortable helping clients feed their farm animals while discussing legal matters as he is sitting in a courtroom or at a conference table. All he asks is that they let him know what is best for them, he jokes, so he wears the right shoes. David has a knack for making his clients feel at ease and comfortable. He had his own practice before recently joining Amy Noe Law. David also regularly takes cases knowing he may never be paid and never seeks credit for helping with these matters. He also knows quite a bit about fireworks law – he works as legal counsel and consultant for his family's fireworks import business. David is active in the Indiana State Bar Association, participating in five committees.
Would a world without 24/7 technology be a good or bad thing?
I was an archaeologist before I went to law school, and I have always romanticized the past. Good thing!
You deal with fireworks as legal counsel for your family's business. What is your favorite firework?
There's nothing like Yung Feng's Nishiki Kamuro shells. Huge, dense, perfectly symmetrical.
If you could go back in time, "when" would you go to and what would you do?
I would like to see how ceramic technology and ornamentation developed in the late prehistoric period in eastern North America (probably around 1200 AD) as agriculture began to allow more sedentary existence and establishment of more-or-less permanent villages. 
What's the most important thing your mentor has taught you?
She's taught me quite a lot, but the most important thing is that I don't have to pretend to be someone that I'm not to be a good lawyer and a leader in my community. 
If you could take a sabbatical from the law for a year to work your fantasy job, what job would you choose?
I would like to work at a restaurant specializing in molecular gastronomy.
Please enable JavaScript to view this content.