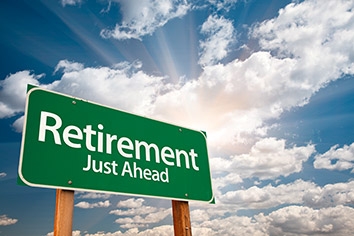 The website of solo practitioner Jim Roth is topped with the headline: "Retiring to a Good Cup of Coffee."
A Social Security disability attorney in Lafayette, Roth stopped taking new cases, transitioned his clients to other lawyers, and closed his office in the fall of 2013, about the time he turned 70.
He was admitted to the bar in 1977 and began practicing actively in 1984. The adrenaline rush that came from arguing a claim before a judge was something he enjoyed, but the 120-mile round trips to hearings coupled with the work days that kept him reading fat files until 1 or 2 a.m. finally made him tired enough to quit practicing law.
"It just seemed like at that point it was time to spend more time with my family and develop other interests and take care of some things at home," Roth said.
By its nature, practicing law is not a physically demanding profession that over time wears on a body. But it can require so much time and attention that attorneys neglect developing hobbies and social connections. Consequently, when an attorney hits the traditional retirement age, he or she may skip retiring altogether, opting to continue working or slowly slide into post-career life by paring down the practice.
But, as the economy improves and retirement accounts recover, Indiana may be on the verge of seeing more attorneys retire. According to the Indiana State Bar Association, 2,260 members are age 65 and older while another 2,608 are 55 to 64 years old.
Roth, chair of the ISBA's senior lawyer section, said his colleagues talk often about retirement, and other attorneys have quizzed him about how he left the law.
The process of retiring, the nuts and bolts of how to exit a legal practice, is as important for attorneys as saving for retirement and maintaining a healthy lifestyle.
"A lot of lawyers practice until they die," said Terry Harrell, executive director of the Indiana Judges and Lawyers Assistance Program. "I guess that works for some of us, but many want a good plan" for retirement.
Succession planning
With so many baby boomers nearing retirement, said Alan Levin, managing partner at Barnes & Thornburg LLP, law firms would be remiss if they did not transition senior attorneys in a thoughtful and methodical manner.
"It's important to plan not only for the clients but to have a smooth transition for the firm too," Levin said.
A survey recently released by the legal consulting firm Altman Weil Inc. found 49 percent of the law firms it contacted had an informal succession planning process. Another 27 percent told the consultants they had a formal process in place, while 24 percent said they were either working on a succession plan or had no process in place.
Altman Weil recommended law firms tread a middle path, advising against having a rigid, inflexible succession process as well as against having no consistent process. An unbending plan could induce partners to defect to other firms. No process puts the firm at risk for liability if a lawyer practices too long and loses mental acuity.
Barnes & Thornburg does not have mandatory retirement, but it does require senior attorneys to step down from their partnership positions at a certain age. This, Levin said, allows the firm to start the retirement discussion and craft a plan on a case-by-case basis that makes sure the senior attorney's files are passed along to the other attorneys in the firm who have the right skills and relationships with the clients.
In the past two years, three partners at the New Albany firm Lorch Naville Ward LLC retired. One left the practice of law completely and the other two moved into part-time positions at the office.
"We don't have a formal retirement policy in our firm," said partner Linda Lorch. "Basically, for the partner that wants to make a change, we tend to create some pathway with what they want to do."
The partners remaining at the firm admired the way their colleague, Sally Thomas, wound down her legal career. Thomas developed a year-and-a-half plan in which she listed specific dates for each milestone in closing her practice, culminating with the exact day she would no long be coming to work.
Lorch and most of the other partners all started practicing in the 1980s and, today, often have casual conversations about retirement. Among their concerns is bringing in new blood so, as Lorch explained, the younger attorneys are not surrounded by old folks. The partners also want to ensure the firm has the expertise needed to continue covering the practice areas currently offered so the younger attorneys will be able to sustain the business with new clients.
Hard to say 'good-bye'
The Altman Weil survey found the biggest obstacle to succession planning was senior partners who did not want to retire. Seventy-eight percent of the firms responding said their senior partners had no interest in getting the gold watch while 73 percent said their older attorneys were hesitant to retire because they did not want to forfeit their current compensation.
Two factors are commonly highlighted as reasons why attorneys do not retire. The first is finances – the economic downturn dwarfed many retirement savings accounts. The second is the challenge of finding things to do when there is no long a client to meet or motion to file.
Kevin McGoff, of counsel at Bingham Greenebaum Doll LLP, heard about the difficulty of quitting the law from an older attorney who once told him, "You can't get out of this business."
The decision to cut back to 20 hours of work a week can creep to 40 and 50 hours. Still, McGoff sees ways for senior attorneys to slow down by transitioning to mentoring and supervising rather than actively working on cases.
Years prior to their retirement, the senior attorneys could involve younger partners or associates in their cases, taking them to client meetings and having the younger attorney handle more and more of the client's work.
For law firms, the consequence of a poorly executed succession process, McGoff said, is the clients may transition their business elsewhere when the senior attorney retires.
Both at JLAP and as chair of the American Bar Association Commission on Lawyer Assistance Program's committee on senior lawyers, Harrell has been studying the issue of attorney retirement. She estimated 50 percent of Indiana attorneys who are of retirement age and financially able to quit are staying in practice because they do not know what else to do.
Attorneys who are 35 or 40 years old should plan not only for the monetary aspects of retirement but also for the social and emotional part, she said. Usually lawyers say the intellectual stimulation is what they like best about the law, but finding things that provide the same level of engagement, whether a hobby, a volunteer organization or new friends, can be difficult as a senior citizen.
Roth confessed that he did not have many outside interests when he retired. He goes more often to his vacation cottage where he spends time fishing and he helps his wife with chores around the house.
Although he has retained his law license and continues taking CLE courses to keep his status active, he does not intend to reopen his practice.
"That part of my life is over," Roth said of his legal career, "and this part of my life is family, community and recreation."•
Please enable JavaScript to view this content.