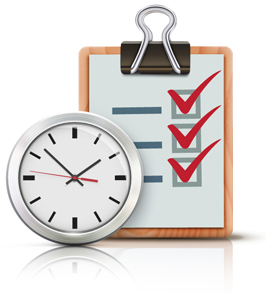 Every year, the attorneys in the southern Indiana counties that comprise the state's Pro Bono District 10 receive a survey asking how much legal help they have volunteered.
Diane Walker, District 10 coordinator, described the survey as unscientific and the response as hit and miss, but the goal is to get an idea of how many hours attorneys are working pro bono.
One remarkable trend the survey has spotlighted is the amount of pro bono work being done under the radar. The cases are self-generated, perhaps by an individual walking into the attorney's office and asking for help, and are not being given to the attorneys by a legal aid agency.
"I think there's a lot of underreporting," Walker said of the survey. "I can't put a number to it, but every year we get people who I didn't know were doing pro bono."
 
The Indiana Supreme Court is considering a proposal that would likely put more light on underreporting and enable the state to get a better idea of how many hours attorneys across the state are giving to pro bono work. Indiana Chief Justice Brent Dickson is promoting the mandate as a way to incentivize lawyers to represent individuals who need help but cannot afford it.
The initiative would require Indiana attorneys to annually report the number of hours of free legal service they provided in a given year. Attorneys who did not donate time to pro bono work would be obligated to report zero hours.
Some in the legal community have pushed back against the proposal. They are concerned about potential ramifications if the hours are made publicly available. Others are worried that mandatory reporting will eventually lead to a mandate to do pro bono work.
Still, the Indiana State Bar Association's House of Delegates gave a thumbs-up to the proposal at its meeting in October 2013. Then-ISBA President Dan Vinovich called the initiative "a noble vision."
A task force formed by the Pro Bono Commission at the request of the Supreme Court made recommendations on how to implement mandatory reporting and submitted its report to the Supreme Court. The group was led by Indiana Tax Judge Martha Blood Wentworth.
Wentworth
"We are very proud of our work," Wentworth said of the task force. "This has been a very active and thoughtful group."
The committee looked at whether continuing legal education credit should be given for pro bono legal service; how the hours would be disclosed publicly; what constitutes pro bono work; what would be contained in the new reporting provision in the Indiana Rules of Professional Conduct; and the method for reporting hours.
"We are recommenders, we are not deciders," Wentworth said, explaining the role of the task force. "We have been asked to recommend only."
Two sides of the issue
Bloomington attorney Matthew Schulz incorporates pro bono work into his regular practice. He always has one active pro bono case on his desk at all times.
"I don't look at it as a burden," Schulz said. "I just do it because it's the right thing to do."
A native of Bedford, Schulz served in the military then went to Indiana University Maurer School on Law on the GI Bill. He worked in the Monroe County Prosecutor's Office for three years before opening his own law office less than a year ago.
He is familiar with the mandatory reporting proposal and has heard a lot of discussion about it. He has not taken a position because he can see both the pros and cons of the issue.
Like Schulz, solo practitioner Stephen Griebel finds benefits and harms in mandating attorneys report pro bono hours. Griebel, based in Churubusco, accepts many pro bono cases from the Volunteer Lawyers Program of Northeast Indiana, and he offers assistance because he wants to help where he can.
While Griebel can understand that mandatory reporting would help to quantify the size of the need in Indiana and could inspire some attorneys to begin pro bono work, he said the implementation of the program will have to be done carefully.

Some attorneys, he said, want to volunteer anonymously, but a reporting requirement might eliminate their ability to remain unidentified. Conversely, other attorneys may do the pro bono work solely for the recognition, seeing the service as a way to help themselves rather than as a way to help others.
Walker said her office conducts the survey to show grantors the type of pro bono work being done and to identify attorneys who might be able to take cases in the future.
"I think it's all a part of making people know pro bono is important and that somebody is paying attention," she said of the survey. "Plus, whenever I talk to people, they appreciate that somebody asked."
Mandatory reporting would emphasize the importance of volunteering legal services, Walker said. Moreover, she added, submitting hours is not as onerous as some may think.
Needing more attorneys
Brian Drummy, attorney at Bunger & Robertson in Bloomington, agreed with Walker that mandatory reporting will underscore the need for pro bono work.
As far as the fears that mandatory reporting will lead to mandatory volunteering, Drummy said he did not have an answer. But he noted those worries should be eased if the Supreme Court offers an assurance that will not happen.
"Obviously we're lawyers and we think critically," Drummy said. "Our job is to know what ill effects can come from a decision so it's natural to see the worst-case scenario."
In a speech during the Allen County Volunteer Lawyers Recognition Luncheon, Dickson highlighted the growing number of litigants who cannot afford legal representation. He called pro se litigation a cancer and outlined the problems unrepresented individuals cause, including clogging court dockets and obstructing the judicial process because they are not familiar with the law and legal procedures.
The best remedy, Dickson said, is to encourage, incentivize and enable all Indiana lawyers to volunteer for pro bono legal service.
For many years, Allen County attorney John Cowan of Tourkow Crell Rosenblatt & Johnston LLP has taken pro bono assignments from the VLP of Northeast Indiana. In fact, he only accepts cases through the agency because the VLP screens the clients and keeps track of the cases as well as his hours.
Cowan's experience points to how much legal aid organizations can help attorneys doing pro bono work. The assistance makes the service less burdensome, he said, and without VLP keeping track of his hours, he would have no idea how many he volunteered.
In total, attorneys provided 6,500 hours of pro bono service to VLP of Northeast Indiana in 2013. However, that does not meet the need.
According to Cyndi Gavin, client services coordinator, the program receives 12,000 to 15,000 requests for assistance each year and the clients who are accepted will likely have a four- to six-month wait before they see an attorney.
"We definitely need more attorneys," Gavin said. "That's a definite."•
Please enable JavaScript to view this content.