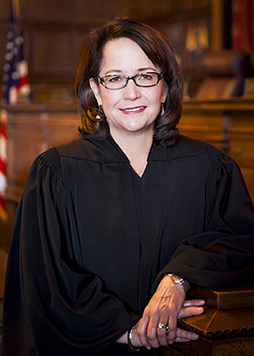 Loretta Rush was selected the next chief justice of the Indiana Supreme Court Wednesday by the seven-member Judicial Nominating Commission.
Rush will succeed outgoing Chief Justice Brent Dickson, who announced earlier this year he would step down from the court's leadership position by Sept. 1, but will remain on the court. Dickson, who as chief justice chairs the commission, must retire from the court when he turns 75 in July 2016.
She is the first female chief justice of the Indiana Supreme Court and only the second woman to serve on the bench.
The commission made its selection after interviews with each of the four other justices earlier Wednesday.
Read more about Indiana's next chief justice online and in the Aug. 13 print edition of the Indiana Lawyer.
 
Please enable JavaScript to view this content.