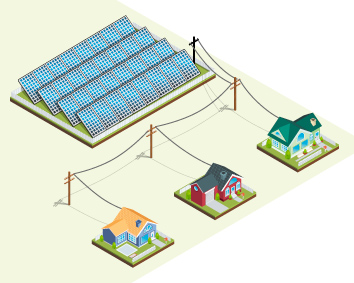 Amid cries for wholesale repeal tempered by calls to replace and repair, the changes almost assuredly coming to the Patient Protection and Affordable Care Act will be significant. Insurers, medical providers and employers along with many individuals and families could all feel some ripples, if not the overwhelming wave of the direct impact, from any revamp and redo.
However, the hallmark of the current situation is uncertainty even as the Republicans in charge of Congress and the administration now appear to be coalescing around a handful of proposals that emphasize consumerism with a focus on tax credits and health savings accounts. Questions still remain and among the most pressing is what will happen to the estimated 20 million who have coverage specifically because of the ACA.
Indeed the only certainty is uncertainty. As John Williams III, attorney in the Washington, D.C., office of Hall Render Killian Heath & Lyman P.C., jokingly explained, "If somebody tells you they know exactly what's going to happen, they're smoking something that's not covered by Medicare Part D."
Hamilton
W. James Hamilton, employee benefits partner at Bose McKinney & Evans LLP, said uncertainty and change have been a part of the landscape since Congress began work on the ACA back in 2009.
As an example of how the unexpected can happen, he pointed to the ACA employer mandate. Companies with at least 50 employees that did not offer insurance to 95 percent of their full-time workforce could face thousands of dollars in fines per individual.
The penalties were set to begin in 2014, but a blog post from the U.S. Treasury in July 2013 delayed the reporting requirements and fines until 2015. Hamilton called it a "stunning move" and still is incredulous the announcement of such a major decision was done via a blog.
Hamilton wrote an extensive recap and distributed it to clients as well as posting it on his own blog. His clients needed to be advised as quickly as possible because they were preparing to comply with the reporting requirements linked to the coverage mandate. Although the delay was a huge relief, how it was announced illustrates the uncertainty that has become the norm.
Tabler
The Affordable Care Act brought a sea change to the health care industry, and whatever replaces it is expected to bring another. Attorneys practicing health care law or with clients greatly impacted by the rules and regulations of the ACA are scrambling to stay afloat.
Like Hamilton, they're writing blogs, giving quick updates and paying close attention to what lawmakers are saying.
"All you can do is try as hard as you can to remain on top of what is happening even though you know what is happening is often rumors that are not going to work out," said Norman Tabler, counsel at Faegre Baker Daniels LLP.
Keeping what's popular
Williams
Williams is providing daily updates and sometimes has to do so hourly.
"Thank god for text messaging," he said. Clients want to know what is going on, but he is careful to verify and sort fact from posturing by checking with leadership staff, committee staff and committee members on Capitol Hill.
"At the beginning of every new Congress and each new administration, it's always busy," he said. "This time, it's incredibly busy." Williams said it's as busy as he's seen it since Barack Obama got elected and decided to pursue health care reform.
Hamilton has been getting more invitations to speak to groups as the future of the ACA has become more unsettled. Currently, he focuses his presentations around four proposals that Congress seems to be rallying around — Speaker Paul Ryan's A Better Way; the Patient Freedom Act proposed by Sens. Bill Cassidy and Susan Collins; Sen. Rand Paul's Obamacare Replacement Plan; and the Empowering Patients First Act offered by just-confirmed Health and Human Services Secretary Tom Price.
Hamilton uses PowerPoint to discuss the plans he said are roughly 80 percent similar and 20 percent different. Certainly change is coming, he said, but when it will arrive and how it will be enacted is unknown.
Change was needed when the Affordable Care Act passed in 2010 because the health care system in this country had been broken for years, Hamilton said. The economic stress was growing, especially for companies that were already struggling to provide coverage and for employees burdened by premiums they could barely afford.
"We had to get control of the costs," he continued. "And while the ACA did a lot of very good things in terms of expanding coverage, it did almost nothing to control employer costs. In fact, it likely raised them."
Yet, the Affordable Care Act contains provisions that are very popular and could be difficult for Congress to take away. The things consumers love include no lifetime limits on coverage, no denial of coverage for pre-existing conditions, ability for adult children to remain on their parents' insurance until they are 26, and full payment for preventative care.
Tabler believes the demands of the electorate will keep the fundamentals of the ACA in place — the ability of individuals to get health insurance and the availability of a government program for people who do not have coverage through their employer.
To keep the popular provisions while still eliminating the mandates on businesses and individuals to have health insurance, Congress is eyeing the tax deductibility of the premiums on employer-provided coverage. Some in Washington are tossing around the possibility of taxing a portion of the dollars taken from workers' paychecks to help pay for the insurance. Right now, the entire premium is not taxed.
The belief is proceeds from the new tax could pay for the aspects of the ACA the public wants to keep. However, Williams said business will likely push back against any such move by Congress.
One little bill
Also in play is Medicaid, which under the ACA was expanded and ended up providing insurance to most of the individuals who were able to get coverage because of health care reform. To help with that expansion, hospitals agreed to take a cut in reimbursements in exchange for more people being able to pay for their care.
If Medicaid is turned into block grants and states are given free rein to design their own programs with the money, the concern is benefits for things such as mental health coverage will be eliminated.
"The hospital industry is very nervous," Tabler said.
While Congress debates what to do, Hamilton is scratching his head over its inability to pass a 12-line bill which he maintains corrects a harmful feature of the ACA.
Senate Bill 30, authored by a bipartisan group including Indiana's Sen. Joe Donnelly, would define a full-time employee as working 40 hours per week. As part of the employer mandate, the ACA reduced full-time status to 30 hours each week, which led many of Hamilton's clients in the education field to cut employees such as bus drivers, cafeteria workers and instructional aides to 29 hours.
Passing the bill would enable the "literally thousands of individuals in Indiana who had their hours cut" to get back to work and take home bigger paychecks, Hamilton said. So he is at a loss to explain why the measure has not gained more traction.
"Plainly I'm disappointed this didn't pass," he said. "To me, this is as common sense as you can get."•
Please enable JavaScript to view this content.