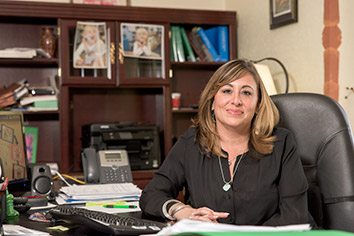 The rustling of papers and the sight of attorneys sifting through documents to find information has led Vanessa Lopez Aguilera to conclude attorneys increasingly are arriving unprepared for mediation.
Although materials such as pay stubs, statements of assets and debts, along with possibly a confidential mediation statement or draft agreement, should be turned over to the mediator well in advance of the mediation, Lopez Aguilera, attorney and mediator at Lopez Law Office P.C. in Indianapolis, estimated that at least 60 percent of the time she receives nothing beforehand. Many times, while the parties are in separate rooms waiting for the session to begin, she pulls the attorneys aside and asks them to give her a quick review of the facts.
"I think it's our job to expedite things quickly," she said. "These folks' lives are on hold."
No studies have been done to measure the level of attorney preparedness, but mediators echo Lopez Aguilera. They, too, have noticed that more and more lawyers seem to be showing up without the necessary documents and without having looked at what the other side presented.
Mediators are then forced to take more time to meet with both parties to get an idea of the major issues. Often during the session, clients will have to pull out their smartphones or laptops to find their financial statements, or they will have to call their employers to find out their health insurance premiums. Sometimes, they will just have to make calculations based on estimates.
Becker
All this searching makes the process take longer and adds to the overall cost to the clients. It can also derail the mediation altogether, sending the parties back to court, where costs can quickly balloon.
"When we are working towards a reasonable settlement, I will sometimes tell clients I'd rather they pay for their kids' college education rather than my kids' education," said Carl Becker, attorney and registered domestic relations mediator at Newton Becker Bouwkamp Pendoski P.C in Indianapolis.
From his experience, Becker said many family law mediations are not particularly complicated and tend to hinge on a few issues that need to be addressed. However, each case has its own rhythm that will play out at the mediation. To understand the situation and best help the parties reach an agreement, the mediator needs information in advance.
Consequently, the attorneys and clients need to be prepared. Becker remembered one instance where he had sent opposing counsel a proposed settlement, but at the mediation, it appeared it may have been the first time the other attorney reviewed it in detail. 
"It's gotten worse over the years as it seems people are becoming more lax about getting information to the mediator ahead of time," he said. "One of the most frustrating parts of the practice is the attorney that doesn't respond."
Overwhelmed clients
A roadblock in the preparation process may be the clients themselves.
Going through a divorce or custody dispute can be difficult enough, but as attorney Julie Pinkus of Pinkus & Pinkus pointed out, the task of searching for statements of retirement funds and bank accounts can be overwhelming for many clients. The client may not give the materials to the attorney until the day of the mediation or may think the spouse will provide the details because he or she always handled the household finances.
A registered domestic relations mediator, registered civil mediator and trained elder law mediator, Pinkus said preparation can increase the likelihood an agreement will be reached. The mediation will be more productive if attorneys do discovery and temper their clients' expectations in advance.
Even people who come solely because the court ordered them to mediate can be successful. Pinkus noted individuals may be skeptical at first, but then they might find common ground and be signing an agreement just a few hours later.
Flippen
Overseeing the alternative dispute resolution programs as the family court coordinator for Marion County, Mellisica Flippen tries to emotionally prepare couples coming for mediation. She advises that before the session, they should find a neutral place where they can talk to each other without interference from children, relatives or friends.
The pro se participants in the in-house mediation typically arrive at her office fresh from court. The judge just ordered them to try to work out their differences and Flippen has found these people tend to be a little more open to the process.
However, with the Modest Means Program, scheduling a day when the attorneys, the clients and the mediator can all get together can delay the session for several months. This gives the parties time to sit and stew about what happened in court and may harden their positions. Attorneys can then have a more difficult time getting the necessary information from their clients and adjusting their expectations.
"I think people are people," Flippen said. "If they have not moved past a situation, any time they mediate, it's going to bring up old feelings."
Disservice to clients
Mediation as part of Modest Means, which takes only income-eligible clients, is limited to three hours, so doing the prep work in advance is critical to avoid wasting time. Other mediations may be able to take longer, but time still cannot be squandered.
If the parties do not get a resolution in mediation, Lopez Aguilera said, they will have to return to court and they will lose the ability to control their own fate. Exasperating the situation, they may not get a court date for several more months, during which time their attorney fees are climbing and their children are in limbo.
Some speculated economics of practicing law may be hindering preparation. Attorneys might not be devoting many billable hours to discovery if the marital assets total only $1,000.
Steinmetz
A resolution can be reached without doing work before, but as the director of the PEACE (Peaceful Engagement And Conflict Education) program at Indianapolis Legal Aid Society, Deetta Steinmetz said any final agreement could be on shaky ground. Questions could hang over it, and the clients might not have faith the outcome was fair.
"Mediation is not the place where they do discovery," Steinmetz said of the attorneys. "If they're doing that, they're doing a disservice to their clients."
Still, Steinmetz sees the problem as a reflection of the lawyers' personal traits and therefore not one that can be easily solved. Some attorneys are always organized and do what they need to do while others are less so.
Implementing a rule mandating initial discovery be completed before mediation might not provide much relief. Steinmetz believes some lawyers would still show up unprepared.
"On the flip side," she emphasized, "a lot of attorneys show up extremely prepared, and they have prepared their clients well. That is how you have a successful day at mediation."•
Please enable JavaScript to view this content.