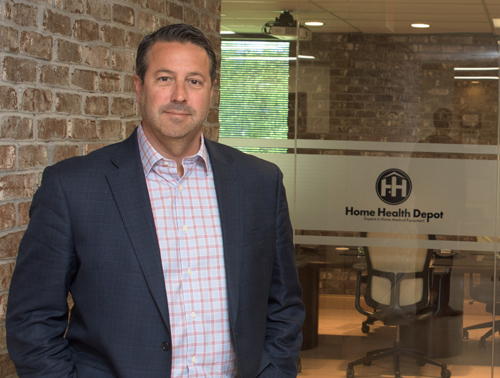 For the first time in 27 years, IBJ Corp., parent of Indiana Lawyer and Indianapolis Business Journal, has a new owner.
That doesn't mean the current owners—well-known Indianapolis entrepreneur Michael Maurer and his partner, Bob Schloss—are going anywhere in the immediate future.
Maurer and Schloss announced on Friday that 47-year-old Nathan Feltman, a former secretary of commerce under Gov. Mitch Daniels and former president of Home Health Depot, has signed a deal to become an equal partner with the duo that bought the business publication in 1990.
For now, each of the three will own one-third of the company, with Maurer retaining the title of managing partner of IBJ Corp., which owns IBJ, The Indiana Lawyer, Court & Commercial Record and IBJ Custom Publishing.
Financial terms of the deal were not disclosed.
Maurer emphasized the addition of Feltman doesn't mean he will have a reduced role in the 50-employee company.
"I'll be the managing partner as long as I'm able to function at a level that will benefit the IBJ," Maurer said. "Entrepreneurs don't like to quit. I like what I'm doing. It's fun."
But Maurer said it is likely that Feltman—"if he likes owning the IBJ as much as Bob and I do"—eventually will become the company's majority shareholder.
"This is something that has been coming on as Bob and I get older," Maurer said. "We will each turn 75 this year."
After Maurer and Schloss determined that no one in their families had an interest in taking over IBJ Corp., they began looking for someone local who could buy in and eventually take over the company.
"This company has long been locally owned, and that is something that is important to us," Maurer said.
When looking for another partner, Maurer, who met Feltman at one of his Mickey's Camps in 2003 and then worked with him in the Daniels administration, said Feltman was an easy choice.
Maurer served as Indiana's commerce secretary and president of the Indiana Economic Development Corp. in 2006, during then-Gov. Mitch Daniels' first year in office. Feltman served as the IEDC's executive vice president and general counsel under Maurer.
When Maurer announced he was leaving the administration near the end of that year, Daniels appointed Feltman to be Maurer's successor as commerce secretary and president of the IEDC. Feltman stayed in those positions for two years, through the end of 2008.
"He has a hell of a resume," Maurer said of Feltman. "He's hard working. He's very smart. He's collegial—he gets along with everybody. He's resourceful and he's loyal."
Maurer said Feltman also has many connections in the local community that should benefit IBJ.
"All those people I worked on committees with, many are gone and they have been replaced with people Nate's age," Maurer said. "He knows all those people, and I don't know nearly as many of them."
Feltman has no experience in journalism or media but has vast business experience, Maurer said.
In addition to working on Daniels' staff, Feltman—a native Hoosier who now lives in Carmel—was a partner at Baker & Daniels and Ice Miller, as well as Altheirmer & Gray in Chicago, where his legal practice focused on mergers and acquisitions and cross-border transactions, public-private partnerships and economic development.
Before that, Feltman spent nearly four years in Moscow with the international law firms Baker & McKenzie and Steptoe & Johnson, where he represented multinational companies seeking to do business in Russia.
Since 2010, Feltman has been president and co-owner of Home Health Depot Inc., an operation Maurer and Schloss also had a stake in. In June, Home Health Depot was sold to Florida-based Lincare, and Feltman said he is winding down his role in that firm.
While Feltman plans to be active in IBJ Corp., he said he won't have an office at the company's downtown headquarters, won't take on the role of publisher and "won't micro-manage."
"I expect [Feltman] to be hands-on, and if he isn't, I'll be disappointed," Maurer said.
On Monday, Feltman will attend his first IBJ management meeting and meet the entire staff.
Greg Morris, 61, will continue as IBJ publisher and said he hopes to be with the company "another five or six years." He added that he's excited about Feltman's addition to IBJ ownership group.
"I think he can bring a lot of ideas to help us grow the company," Morris said.
"Nate is full of ideas," Maurer added. "We're sure going to listen to what he has to say."
While many companies in the print media industry have struggled to maintain revenue as advertisers have gravitated toward digital alternatives, Feltman said he had no hesitation investing in IBJ Corp.
"I got word three or four months ago that there may be an interest in expanding the IBJ ownership group," Feltman said. "I was eager to learn more. I've always been a fan of the Indianapolis Business Journal. The IBJ is incredibly well respected in this community for years, and there's a demand for it. It's a relied-upon source."
After looking at IBJ's financials, Feltman said nothing gave him pause about investing in the company.
"I did a lot of due diligence before I made this decision," he said. "IBJ has been a successful company for a long time, and I see no reason why that can't continue."
Instead of seeing the internet as a challenge or even competition, Feltman says he sees it "as an incredible opportunity for growth" for IBJ.
Feltman added that he hopes to help IBJ discover new ways to deliver business news in a fast-changing digital world.
"I love the challenge," he said. "I see people running away from the industry, and I see an opportunity. People who put their nose to the grindstone and find new ways of doing things when a sector is challenged can do very, very well."
When asked about the potential for staff downsizing, Feltman responded: "I don't look at it with that kind of mindset. I come in with the mindset of working with the team to do what makes sense in the long-term to help this company grow. Nothing is broken. It's just the opposite."
Maurer pointed out that all divisions of IBJ Corp. remain profitable.
"The Indiana Lawyer is bringing in near-record revenue this year, our digital business is growing, the Court & Commercial Record is doing well, we have more than 12 events that are all profitable and custom publishing is profitable," Maurer said. "We think this company is going to be healthy for a very long time."
Please enable JavaScript to view this content.