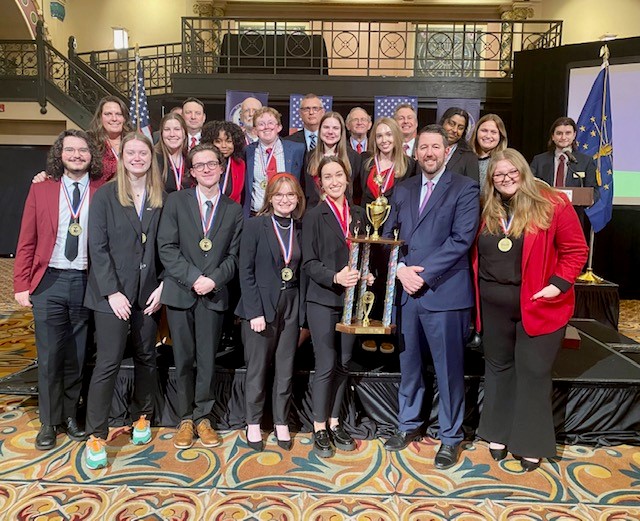 Students from five Indiana schools will be participating in the national "We the People: The Citizen and on the Constitution" competitions that begin this week.
Fishers High School and Hamilton Southeastern High School will compete in the national finals with 46 other high school classes from Saturday to Monday at the National Conference Center in Leesburg, Virginia.
At the middle school level, teams from Fall Creek Junior High, Fishers Junior High and Woodside Middle School will compete virtually in the national invitationals with a group of 14 classes on Thursday and Friday.
Awards for both divisions will be announced Monday.
The format will be a simulation of a congressional hearing during which the students will act as expert witnesses and "testify" with their constitutional knowledge. Judges will evaluate the students' responses.
Judges from Indiana include Scott Barnhart from the Indiana Attorney General's Office; Robert Dion, political science professor at the University of Evansville; Charles Dunlap, president of the Indiana Bar Foundation; attorney Susan Firestone; and Lee Purcell with Ivy Tech Community College.
Tim Kalgreen, director of civic education at the IBF, Joseph O'Connor, civic education specialist for IBF, will facilitate and work as part of the scoring team for both competitions.
Please enable JavaScript to view this content.