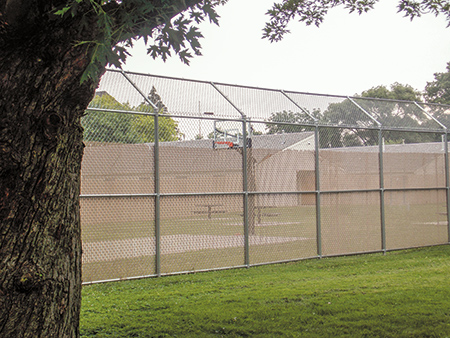 Petitions filed in Indiana courts seeking to remove Hoosier children from their parents' care routinely detail the abuse and neglect these youngsters endure while being raised in homes plagued by drugs, violence, anger and mental illness. But a lawsuit is now claiming that when these young people are placed in the custody of the Indiana Department of Child Services, the pain and trauma continue.
The civil rights class action filed by Indiana Disability Rights, in conjunction with New York-based nonprofit A Better Childhood and the giant international law firm Kirkland & Ellis LLP, recounts the stories of the nine named plaintiffs and asserts DCS is failing to protect the children. Infants, toddlers and teenagers, according to the lawsuit, have been frequently bounced from one foster home to the next and not given the services they need, while the state has failed to timely pursue termination of parental rights or secure permanent homes.
Children going into the state's child welfare system end up more broken, Indiana Disability Rights attorneys say, because they are not being provided with therapy and treatment to help them heal. Rather, the lawyers contend, DCS is just finding beds to stick the kids in and forgetting about their other needs.
Keyes
"Every state has problems with drug addiction and physical abuse," said Melissa Keyes, legal director for Indiana Disability Rights, highlighting the societal issues that are sending children across the country into foster care, "but not every state has the problems of providing services to children to the degree that Indiana does."
The plaintiffs, all identified by pseudonyms, have led painful lives. At the hands of their parents, one appeared to have been burned with a cigarette lighter, another was whipped with a spatula, some were not given their medications and others were sexually abused.
Yet, the lawsuit says, when these children came under the care of DCS, the harm continued. Their cases have been handled by multiple case managers because of the high turnover rate at the agency, and they have been separated from their siblings and put into foster homes that cannot provide for their needs. Some have been further abused by their foster parents. Others have not received the necessary care for their conditions, including post-traumatic stress disorder.
In response to the lawsuit, DCS director Terry Stigdon released a seven-and-a-half-minute video statement July 1.
Stigdon
She maintained the agency has significantly improved since Judge Mary Beth Bonaventura abruptly resigned in December 2017, with fewer children being placed in foster care, better support for foster families, more manageable caseloads, and an 18 percent drop in staff turnover. Also, she said the culture of DCS has shifted from one of fear to one of support and safety.
"Our agency has undergone a transformation since I stepped into this position 18 months ago," Stigdon said. "Put frankly, DCS is simply not the agency it used to be, and continuing to rely on an inflammatory and outdated account is misleading and harmful to children and their families."
The lawsuit is only seeking injunctive relief, pushing to change policies and practices that the attorneys say are inflicting further harm to children. The complaint alleges Indiana is violating the plaintiffs' rights under the First, Ninth and 14th amendments of the Constitution, the Adoption Assistance and Child Welfare Act of 1980, the Americans with Disabilities Act, and Section 504 of the Rehabilitation Act.
The overall goal of the lawsuit, said Marcia Robinson Lowry, founder and executive director of A Better Childhood, is to ensure Hoosier children receive their constitutional right to be free from harm and the risk of harm.
Lowry
"Kids in that kind of situation do not grow up healthy and strong. They're basically destroyed," Lowry said, referring to Indiana's child welfare system. "Their little bodies still move around, but psychologically this is killing them."
Institutional placement
In the video, Stigdon did not address a key concern of the class action, which is the placement of Hoosier children in institutions. Instead, she accused the plaintiffs' attorneys of cherry-picking the most challenging cases to support their narrative, when in reality, she said, two is the average number of homes a foster child lives in while in DCS care.
"Had the advocacy groups behind this lawsuit approached our agency leadership, we would have shared these successes, including our plans for the months to come," Stigdon said. "… Instead we are surprised with public allegations that demoralize our employees just as they have begun to feel hopeful about the positive changes we are making."
Three plaintiffs who have been placed in institutions comprise the subclass in the Indiana lawsuit. These are individuals, according to Indiana Disability Rights attorneys, who could have remained in their foster homes if community resources had been tapped to provide the children with the therapeutic treatment and services they needed.
Logan S., a pseudonym, is a member of the subclass and an example of youngsters in institutional care. He was removed from his home as a 2-year-old and, according to the lawsuit, subsequently moved to 15 different placements – some where he withstood more abuse and another where he had "meltdowns" begging not to have DCS remove him again – before being lodged in a private secure facility in northern Indiana in October 2018.
Logan is receiving mental health therapy to address the trauma induced by being placed in multiple foster homes and dealing with the feelings of loss and rejection, the lawsuit says, but he likely will not make much progress until he is in a permanent placement.
In general, the IDR attorneys said, the institutions are sterile places where a child's room will have a bed and a dresser, but none of the bric-a-brac, such as toys and posters, that young people usually keep. The atmosphere can feel correctional, rather than therapeutic, because the children often have no playgrounds, are given little freedom to make their own decisions and are sometimes housed with juvenile offenders.
Once foster children enter an institution, they typically have a hard time getting out and being placed in an adoptive home.
"It's sad," Keyes said. "These are the most vulnerable kids who most need help, and they're just being warehoused."
No quick fix
Indiana Disability Rights had been taking a closer look at the private secured facilities when it got connected to A Better Childhood. As the advocates began working on the lawsuit, they approached several law firms in Indiana about serving as co-counsel, but while the other lawyers were supportive, they declined to participate because they had conflicts from representing state agencies in different legal matters.
Then Kirkland & Ellis LLP agreed to join. Partner Aaron Marks praised the work of Lowry and A Better Childhood and said his firm had been hoping for an opportunity to join a case helping abused and neglected children.
"Marcia knew that we had the litigation resources to assist A Better Childhood and Indiana Disability Rights in pursuing this case for the betterment of Indiana's children, and the firm was moved to respond to the needs of these children," Marks said.
A Better Childhood has filed class actions against several states, including Minnesota, New York, New Jersey, Mississippi and Oregon, to bring structural changes to the child welfare systems.
Often the lawsuits have ended in settlement agreements, with ABC and the respective states negotiating the changes to the care and treatment of abused and neglected children. New Jersey and Tennessee are touted as successes, but Lowry noted fixing those systems took years, and setbacks occurred along the way, including having to file a contempt motion against the Garden State.
Gray
Sometimes, even when agreements are reached, states decide to reverse course, as in Mississippi and Oklahoma, requiring the nonprofit to return to the courts for enforcement. Texas has resisted mightily, taking the lawsuit all the way to trial and appealing court-ordered changes twice to the 5th Circuit Court of Appeals.
Knowing this litigation will not bring a quick fix has led Keyes and Nikki Gray, IDR staff attorney, to have some "heartbreaking conversations" with their young clients. The children get hopeful that they will soon be placed with a loving family, but the attorneys have had to provide a dose of realism, explaining the process will be long and arduous, and any remedy may come well after the plaintiffs have been emancipated.
"It's a whole other layer of heartbreak," Gray said.•

Please enable JavaScript to view this content.